RTQT9 Automatic Concrete Block Production Line
| | |
| --- | --- |
| Capacity/per Pallet | 9 PCS(390×190×190mm) |
| Pallet size | 1350 × 700 ×45 mm |
| Work area | 1250×640mm |
| Operation Cycle: | 15-25s(depends on the product) |
1.Product Specifications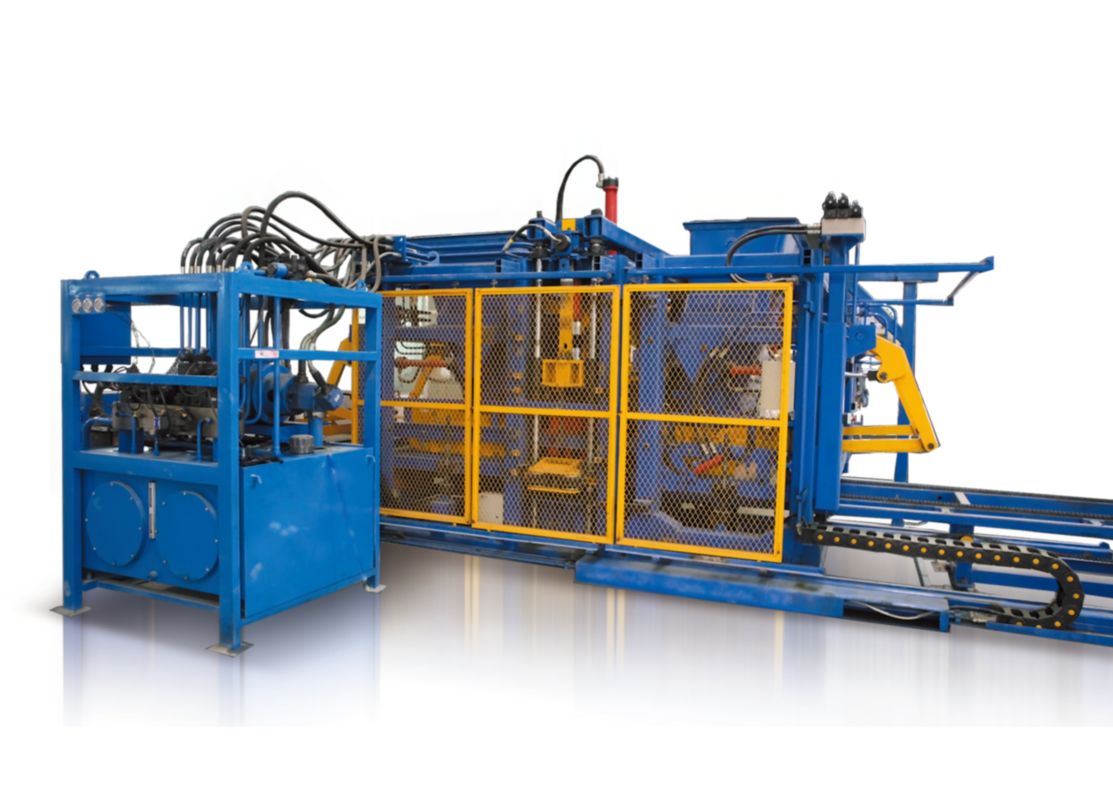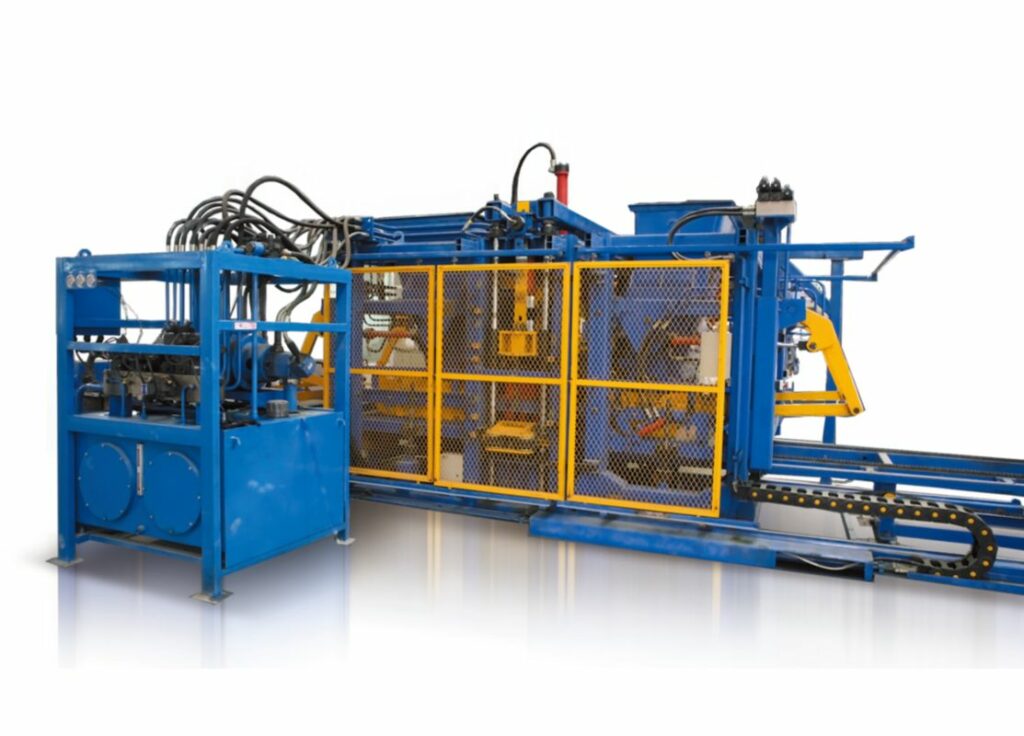 2.RT9A is fully automatic concrete block production line, universally used for producing block, brick, pave, curbstone and so on. REIT has started to produce fully automatic block equipment since 2001, via rich experience, RTQT9 has became a relatively mature equipment provides high quality block/pave.
The equipment was developed by introducing German technology and combined with the domestic market. Its control system is at the domestic advanced level, and its performance and technical level are comparable to foreign equivalent equipment.
1.Composition of RTQT9 automatic production line.
Rt9a automatic production line consists of five parts: batching and mixing system, forming system, conveying system, stacking system and control system.
1) Batching and mixing system:
Bottom and fabric batching station, bottom and fabric mixer, batching weighing and conveying system, cement weighing and conveying system;
2) Molding system:
Fixed molding host (including fabric device) system and plate feeding machine;
3) Conveying system:
Wet product conveyor, product brush, plate lifting machine, plate lowering machine, sub parent car, pitch machine, turnover machine, pallet bin, etc;
4) Palletizing system:
Full automatic palletizer, finished product conveyor and pallet bin;
5) Control system:
Molding control system, product conveying program control system, batching and mixing program control system, full-automatic sub mother kiln car program control system and full-automatic stacking control system.
2.Introduction to the technical characteristics of the production line equipment of the production line:
● equipped with automatic batching system, accurate batching and convenient proportioning adjustment;
● equipped with microwave humidity measurement system, which can ensure accurate water cement ratio and product quality;
● the whole line adopts the international brand Siemens PLC program control, and has the function of computer central monitoring;
● Fuji frequency converter, an international brand, is adopted in many parts of the whole line to realize stepless speed change. Electrical components are provided by world-famous companies and operate reliably.
● the main molding machine adopts integrated vibration excitation table and fully synchronous vibration mode, which is the best vibration effect of the machine;
● adopt fast cloth technology and low-speed cruise technology to greatly shorten the forming cycle;
● the unique insulation board insertion technology realizes the fully automatic production of insulation blocks;
● it has a special mechanism for the production of large curb stones, which can produce large curb stones with a length of 800-1000mm.
● the hydraulic system adopts hydraulic components of well-known brands such as Taiwan, Japan and Italy;
● it is equipped with automatic fault diagnosis system, and the production program can be monitored on the screen;
● it has the function of remote diagnosis and repair;
● adopt international advanced welding technology and use super strong section steel raw materials to make the body firm and durable;
● wide range of products. Replace the mold and produce floor blocks, curb stones, porous bricks, blocks and other products;
● thick walled rectangular steel frame, four column guide, extended guide sleeve, solid and durable structure.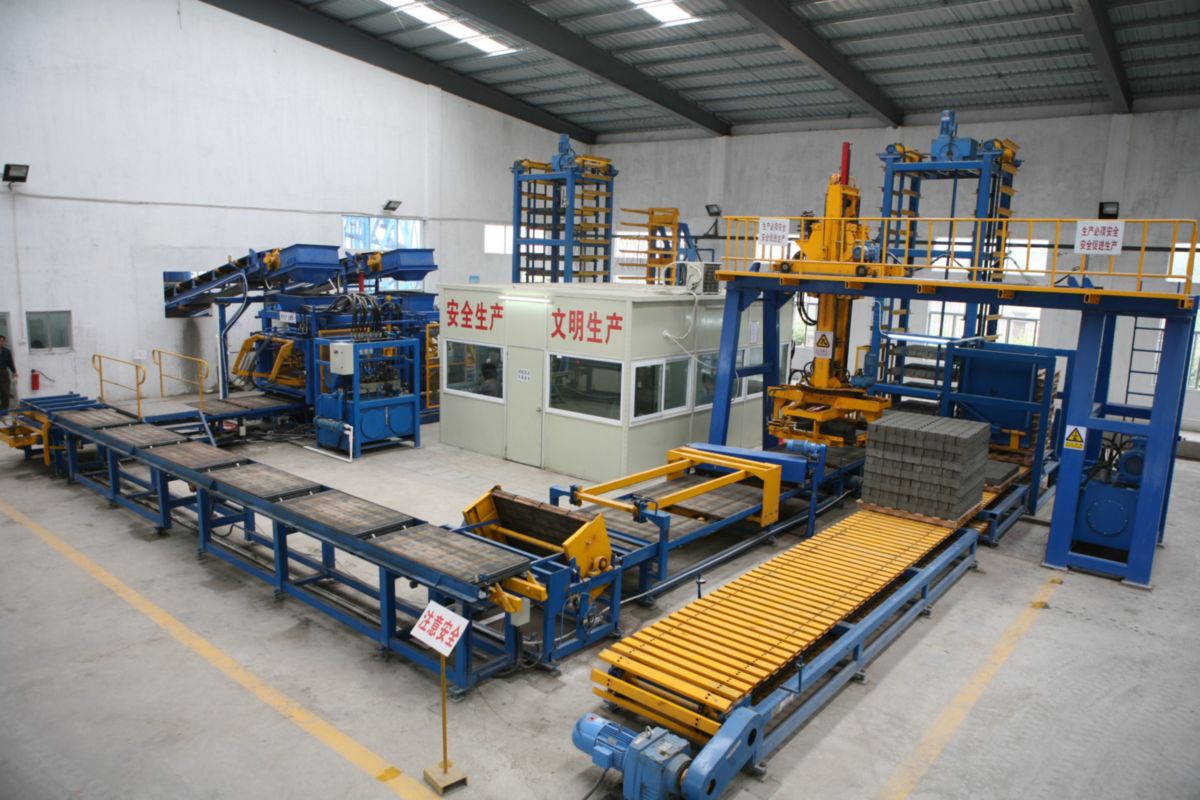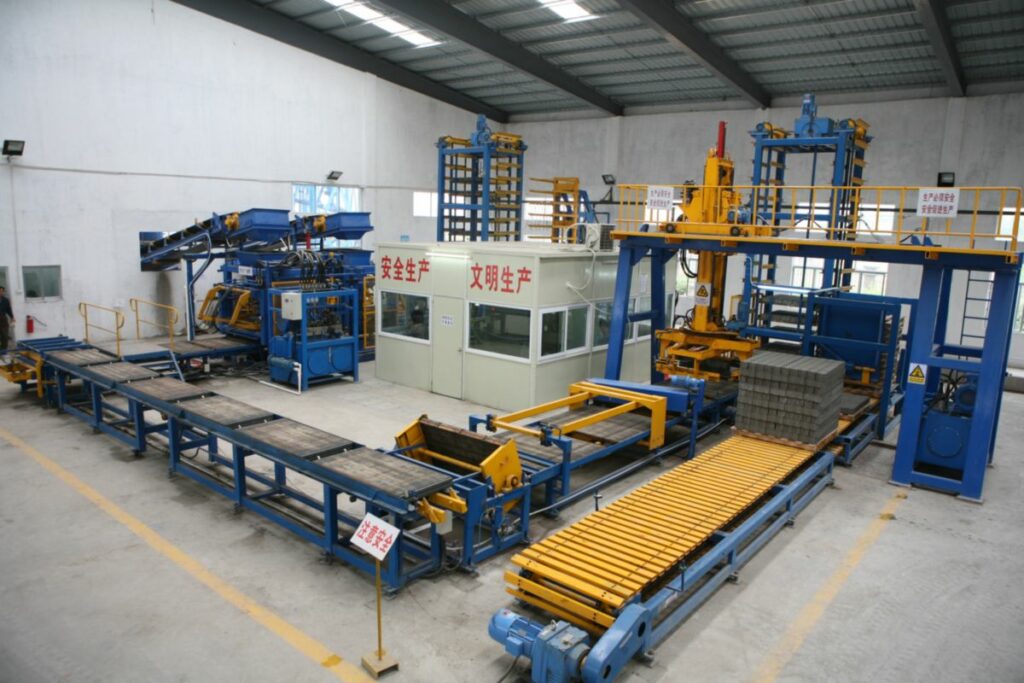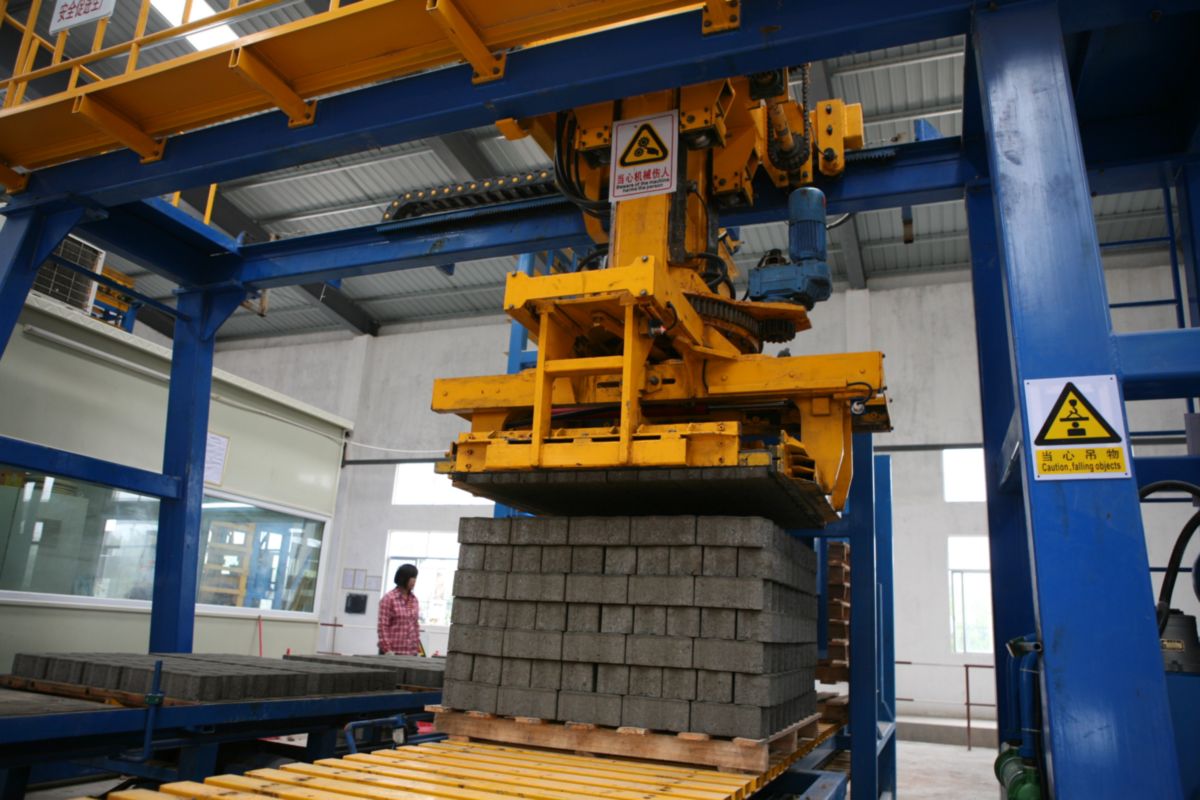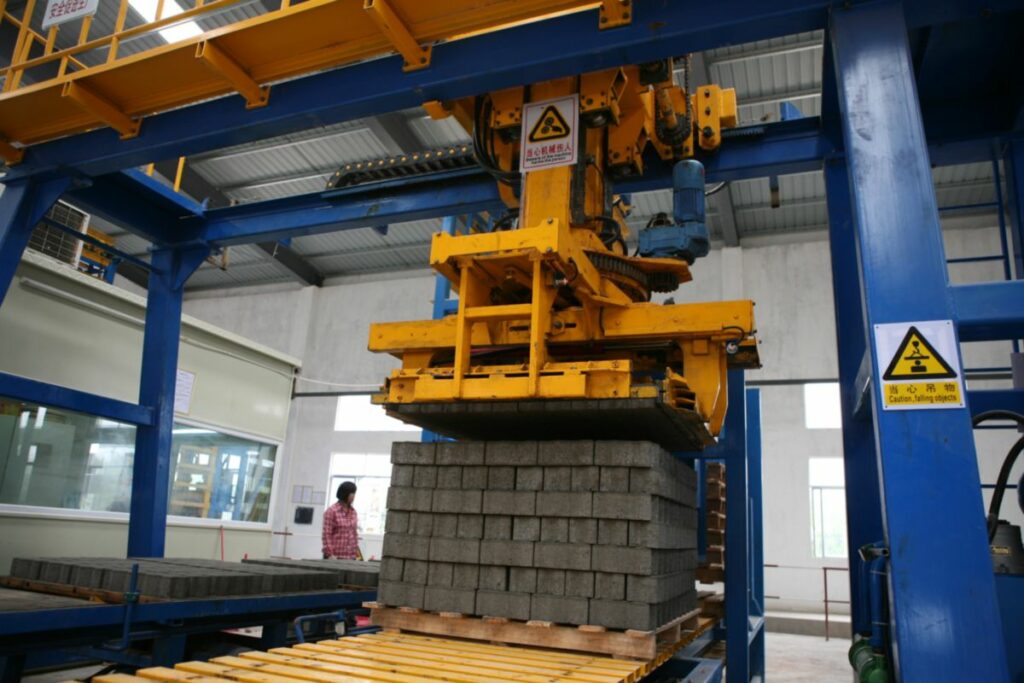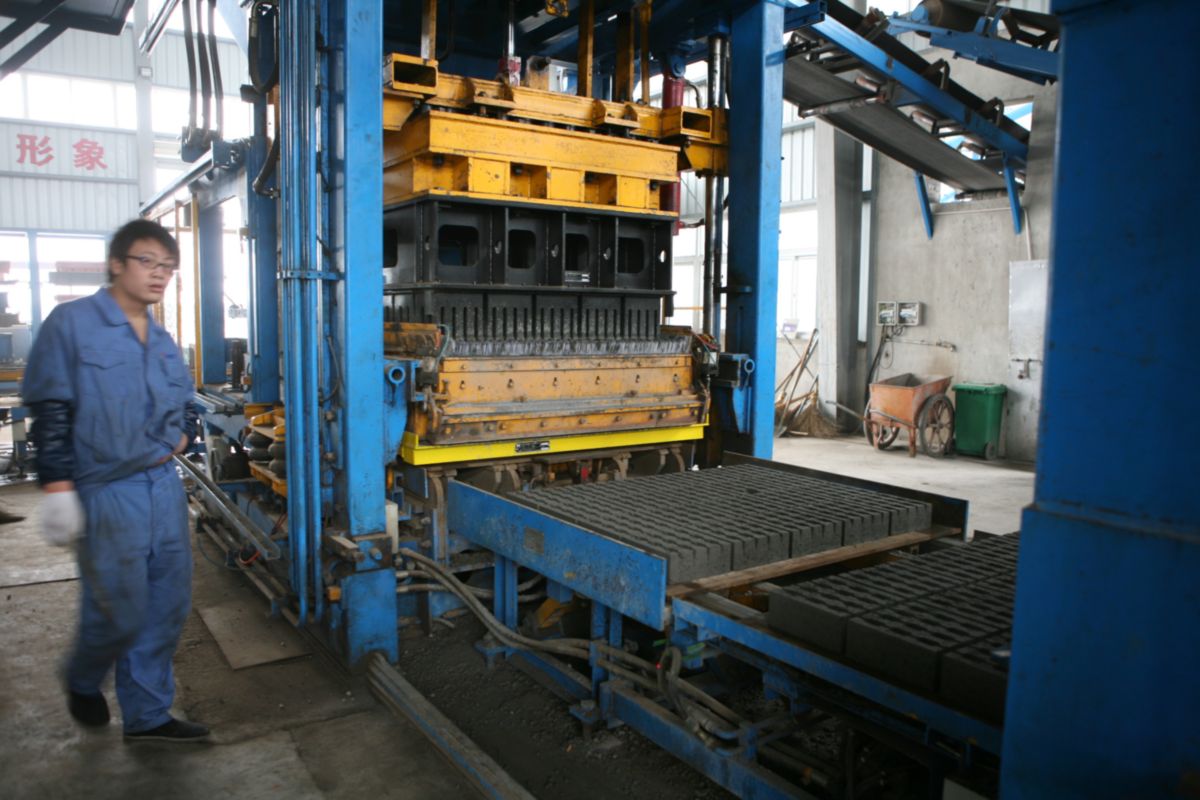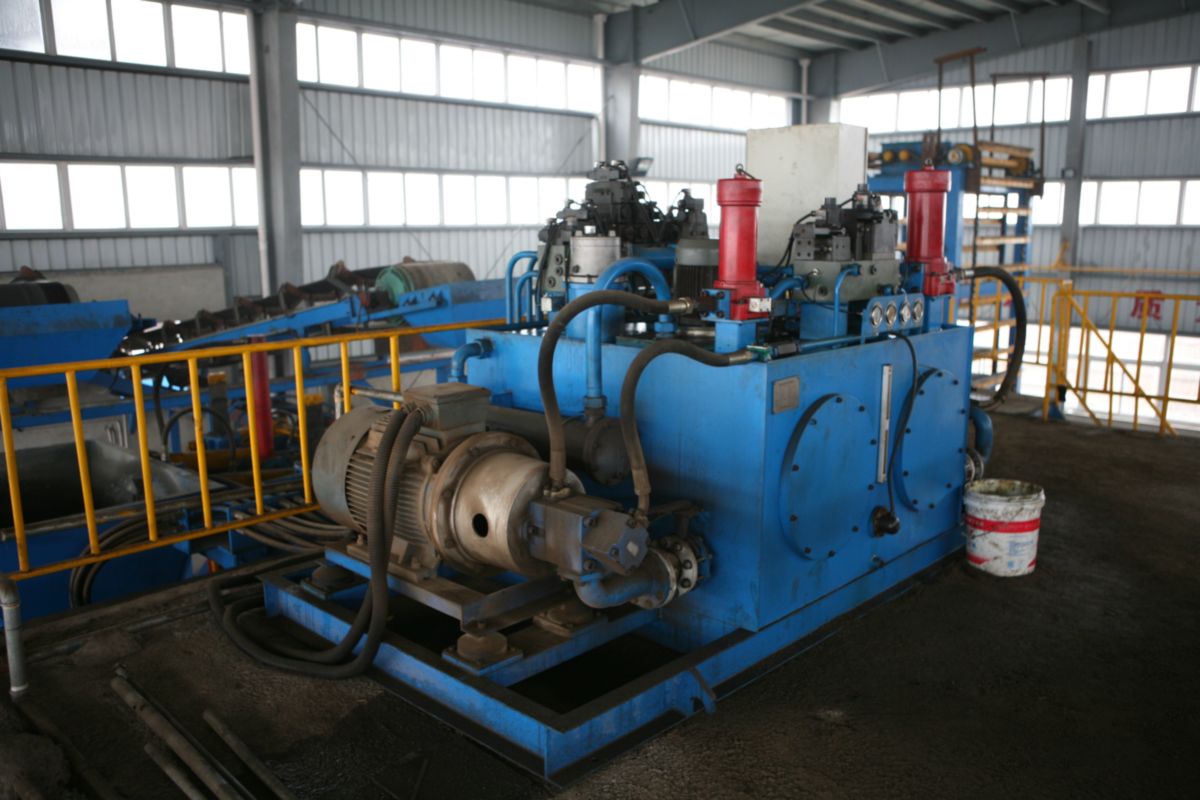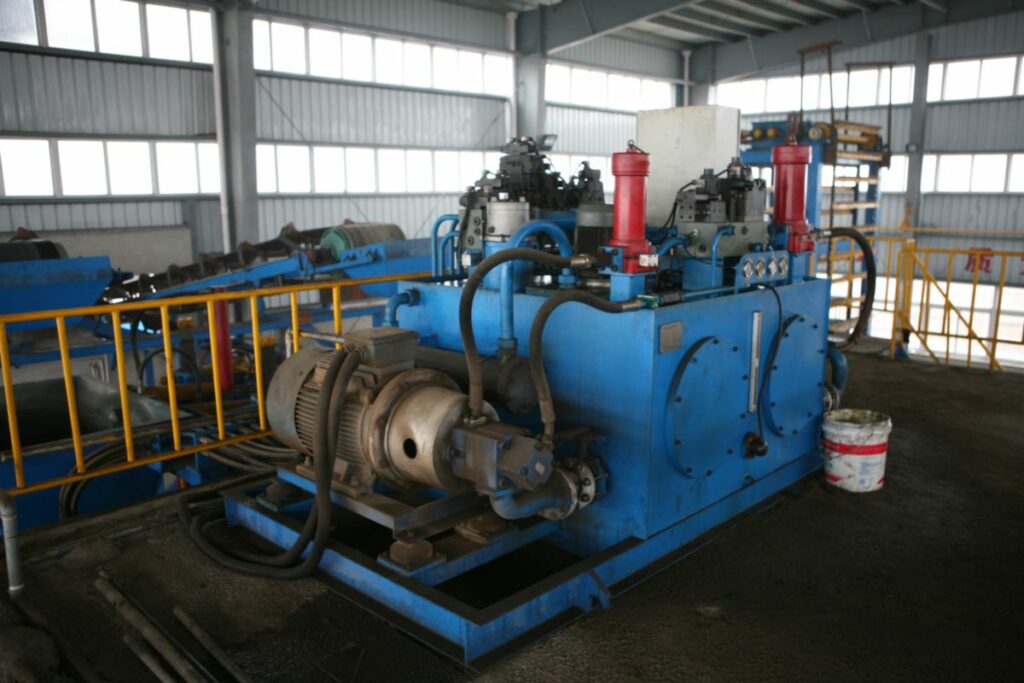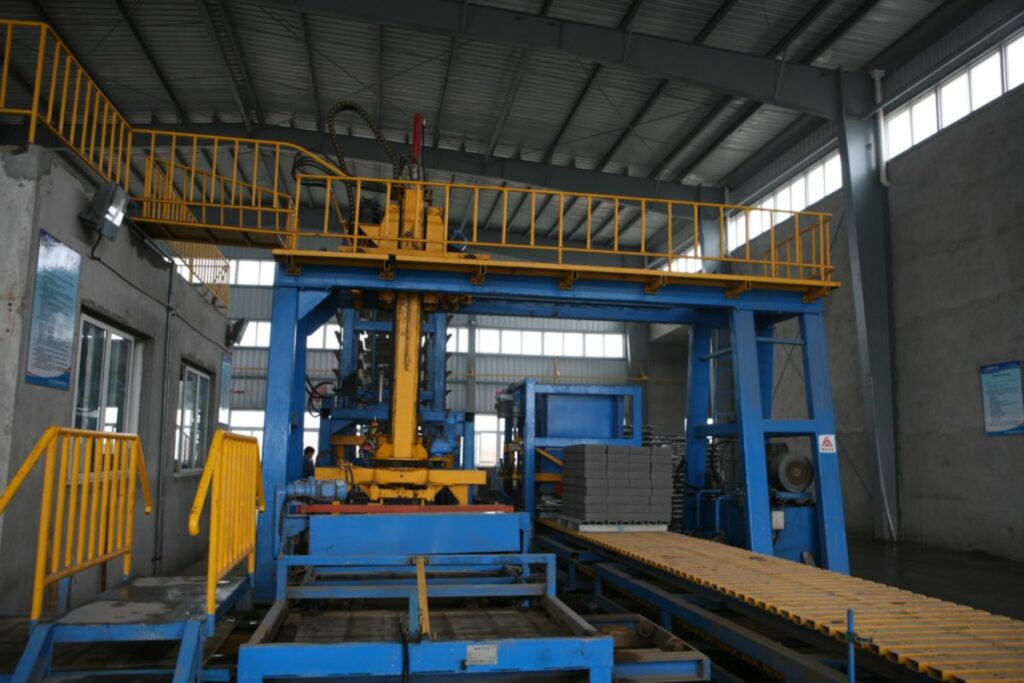 3.Capacity Table
Additional information
| | |
| --- | --- |
| Capacity/per Pallet | 9 PCS(390×190×190mm) |
| Pallet size | 1350 × 700 ×45 mm |
| Work area | 1250×640mm |
| Operation Cycle: | 15-25s(depends on the product) |