REIT Machine-Your Money Printer
REIT Manufactures All Types of Block Making Machines

We have the block making machine you're looking for at a price you can afford. Since 2004, REIT has exported fully automatic machines to the world, including developed countries such as the United States, Canada, South Korea and Russia
Top Block Machine Manufacturer

REIT Machine-Your Money Printer
Beijing REIT Technology Development Co., ltd., a subsidiary of Reto Eco-solutions, Inc.,. RETO was listed in Nasdaq, America in 2017.With years' development, RETO has mature integrated ecological treatment solutions and business models.RETO is Leading Manufacturer Of brick machine,Paver block machine,Block making machine,Concrete block making machine,Cement machine,Hollow block machine,Fully automatic block machine.
About REIT
REIT  Machines Manufacture a wide range of Block making machines to create the revolution in Infrastructure Industry.
Core Technology
We use World Class raw material to manufacture Paver block machines. That is more sustainable.
Vision
To improve the ecological environment aS our own responsibility,forshareholders and society to continue to create value.
Goal
Operation and service provider of technolo-gy-driven smart ecology and environmental protection industry
News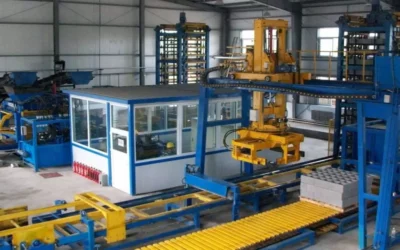 In today's competitive construction industry, efficiency and high-quality products are key to success. With advancing technology, REIT is proud to introduce our revolutionary innovation, REIT Full Automatic Brick Making Machine, which will bring a breakthrough change...
Application

How The World Expert on Concrete Block Making Machines Can Help You Grow Your Concrete
A concrete business can grow or die depending on its equipment. We are world experts in concrete producing machinery at Global Machine Market. With our automatic block making machine for sale, you can fire up production quickly and cost-effectively.
If you're looking for a concrete block maker machine for sale, mixers, paving or slab machines, we have what you need. We offer new and used concrete block machines at varying prices. Concrete block making machine manufacturers also offer specialty molds to ensure you get the highest quality, customized options.
By helping concrete producers purchase the right machines, our staff has helped countless businesses grow. Our concrete experts will help you select the right machine for your project.