RTQT6 Fully Automatic Concrete Block Production Line
| | |
| --- | --- |
| Capacity/per Pallet | 6 hollow blocks 400×200×200mm |
| Pallet size | 900×700mm |
| Work area | 820×630mm |
| Product height | 50-220mm |
1.Product Specifications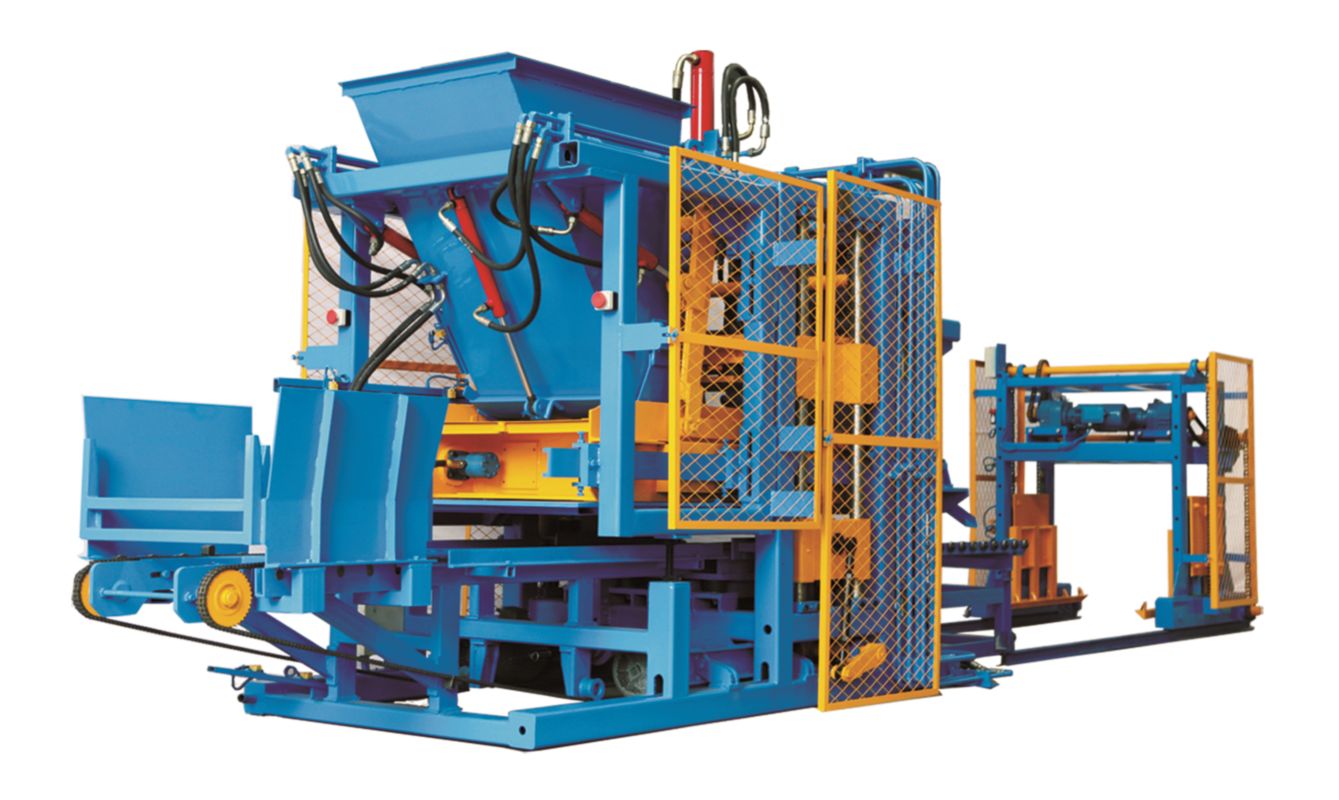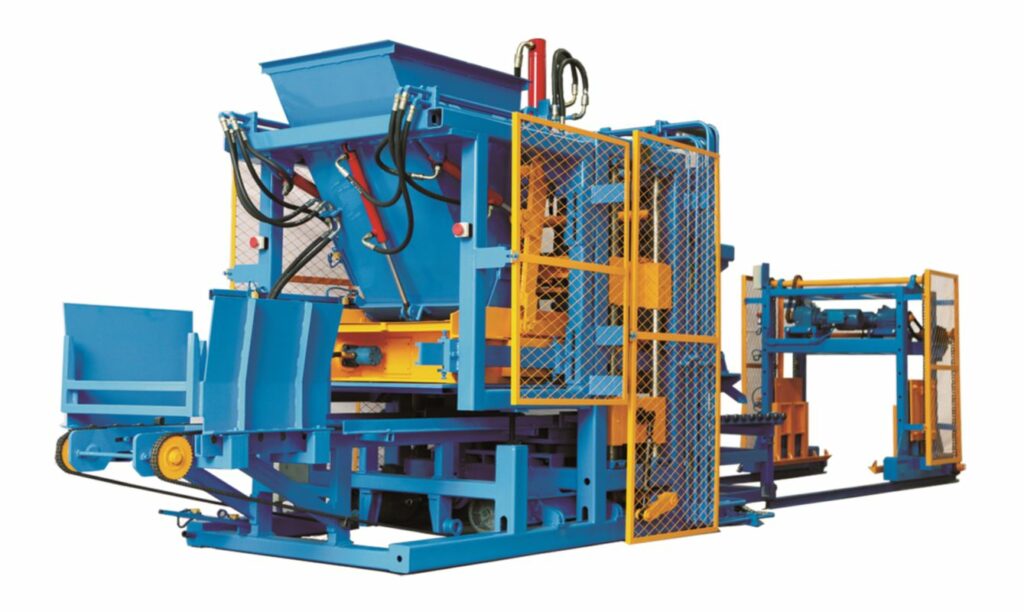 2. The block machine can be universally used for the manufacturing of pavers with and without face mix, kerbstones, hollow blocks and similar elements.
1、Body.
The machine is built of strong section steel with 4 guiding columns with which the mould moves up and down. The seat of mould is equipped with synchronized connecting rod so that both sides of two end of mould is up and down synchronously. The mould and mould head linked with their seat through the special rubber bush.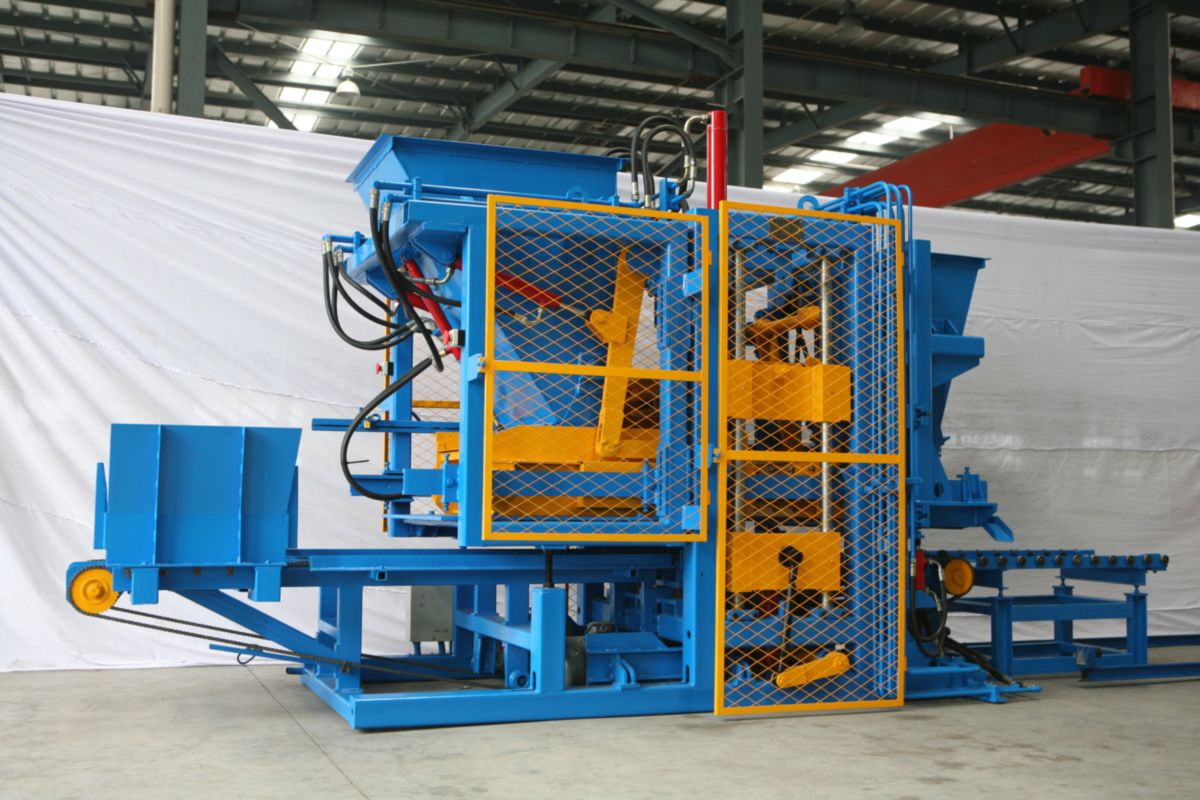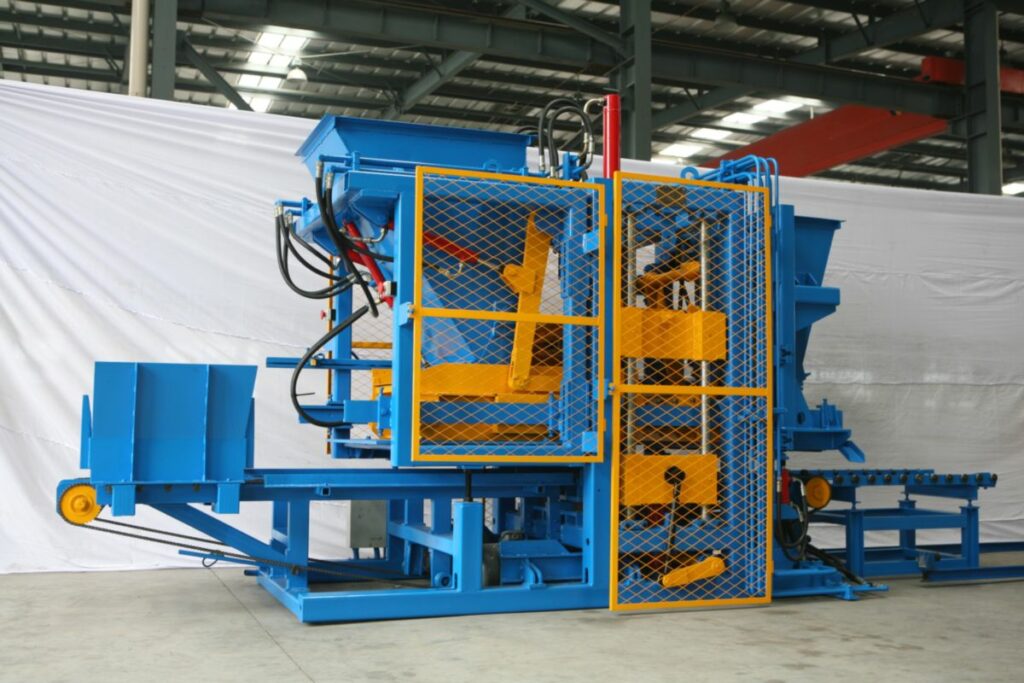 2、Filler System
The filler system is integrated one which can be moved out or into body when need. The filler box and hopper is fixed on the support frame. Their height is adjustable according to the product height. The capacity of base concrete hopper is approx 680L and outlet is driven by hydraulic cylinder.
The filler box is driven by hydraulic cylinder and the guiding rollers are inside of U rail. In the filler box there are rotating bars with sticks driven by a hydraulic motor, which with concrete compulsory movements can make the filling process fast and wet concrete in the mould well-distributed. As the final result the products are high quality.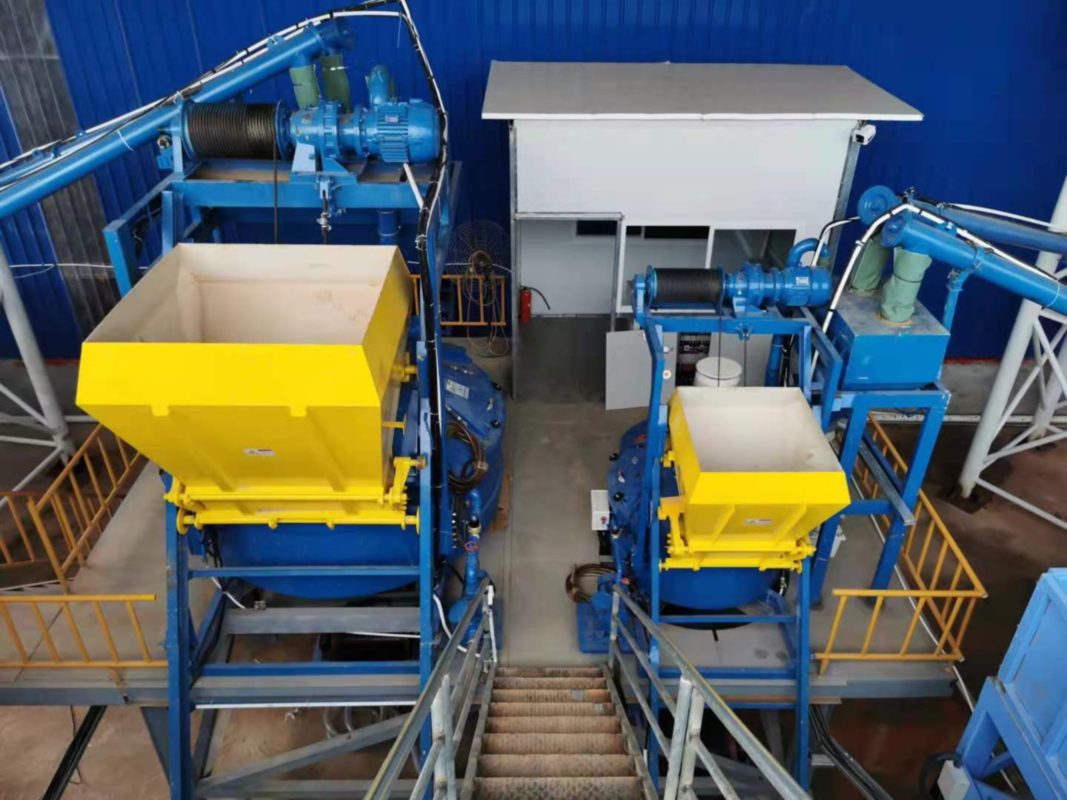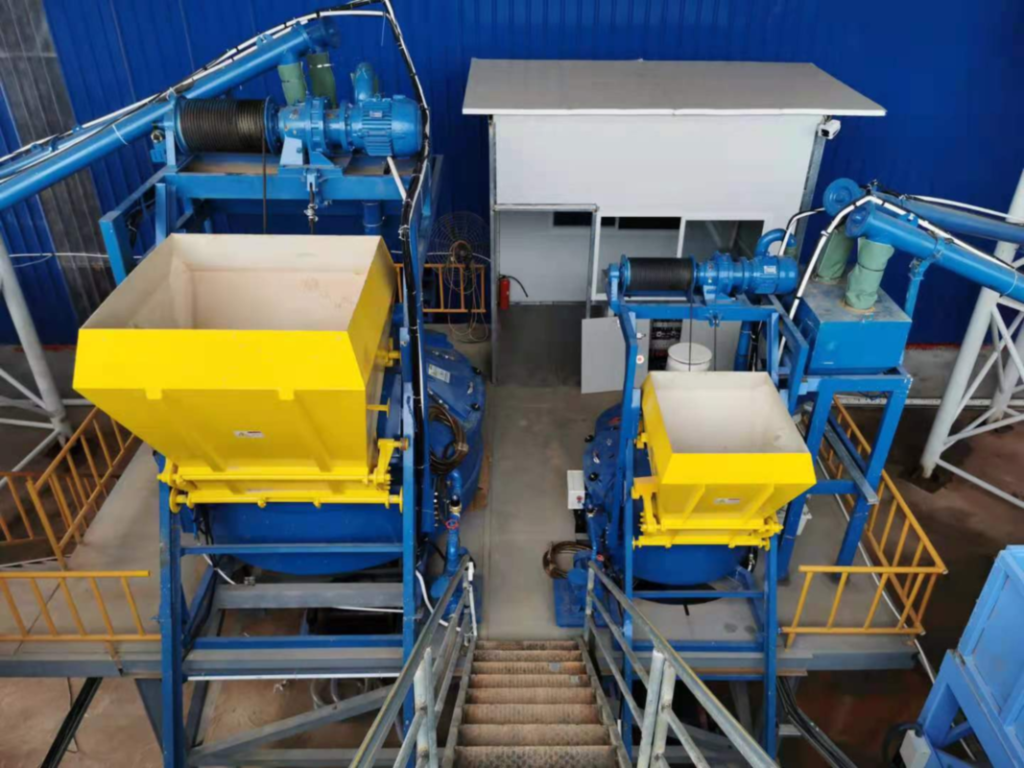 3、Compacting system
The system consists of two twin-shaft heavy-duty special synchronous vibrators fixed on vibrating table, the vibrator having 2 synchronized unbalances and generating vertical oscillations. Due to this force the vibrating table, the pallet and the mould filled with concrete, move up and down. The concrete in the mould is compacted. The vibrator is Patent product which equipped the electronic brake system (also Patent). The vibrating frequency and amplitude is adjusted according to the products and material. There are many shock absorbing pads between vibrating table and body.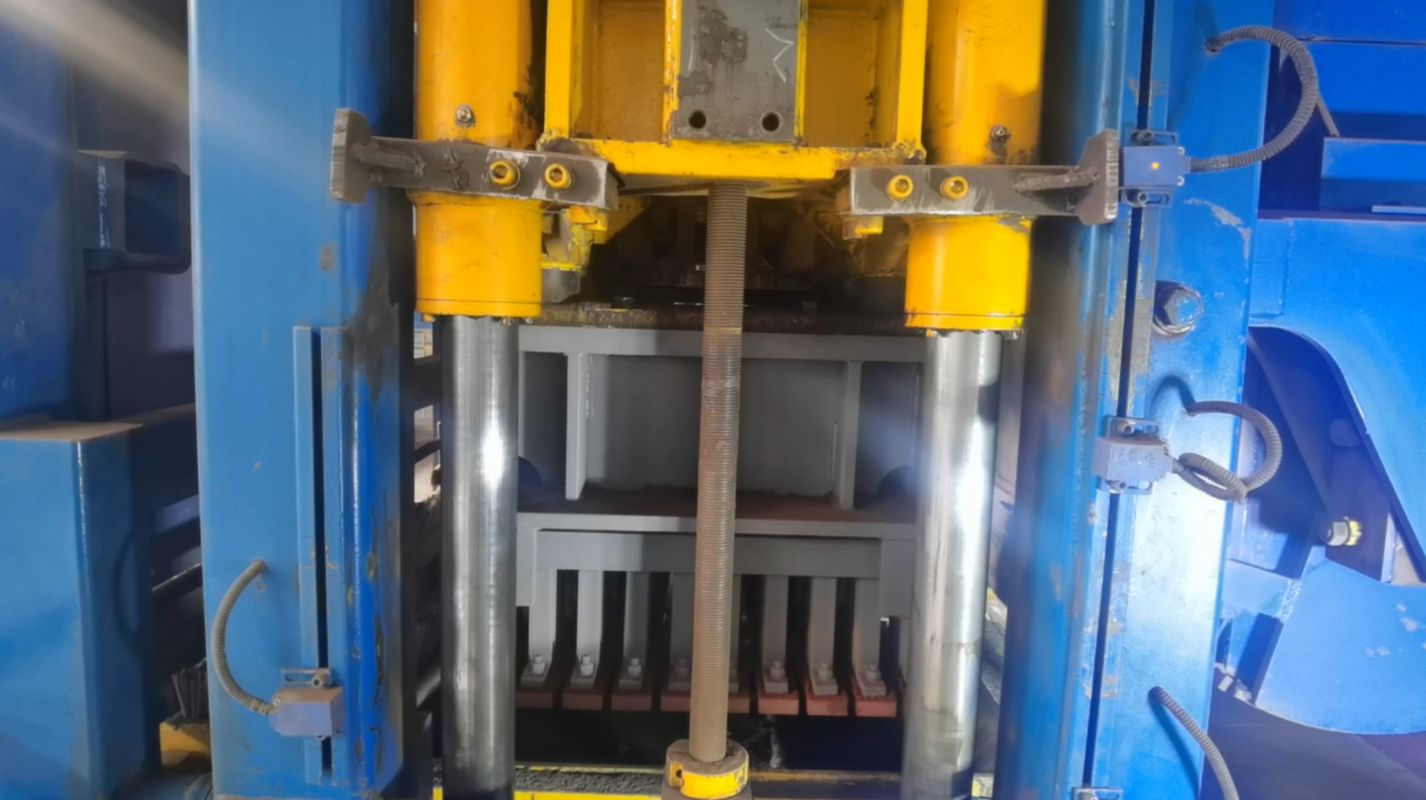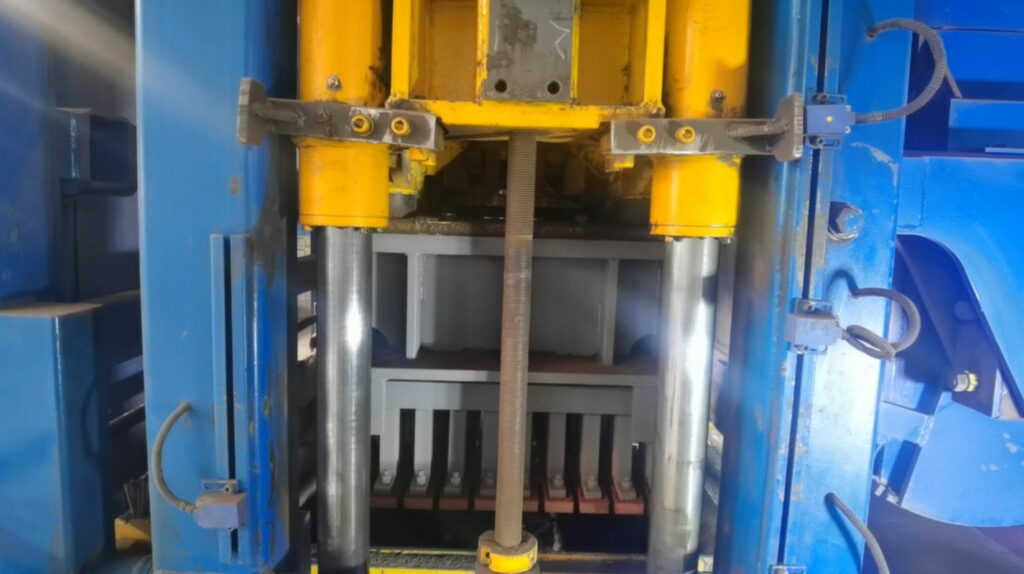 4、Hydraulic station
The hydraulic station consisting of a large-sized oil tank, oil pump, electric motor and cooling system is integrated together with the valve station beside of the block machine, which is separated with block machine and linked with soft heavy duty hydraulic pipes.
The oil pump, valves, cylinders and element are Japanese products such as Yuken.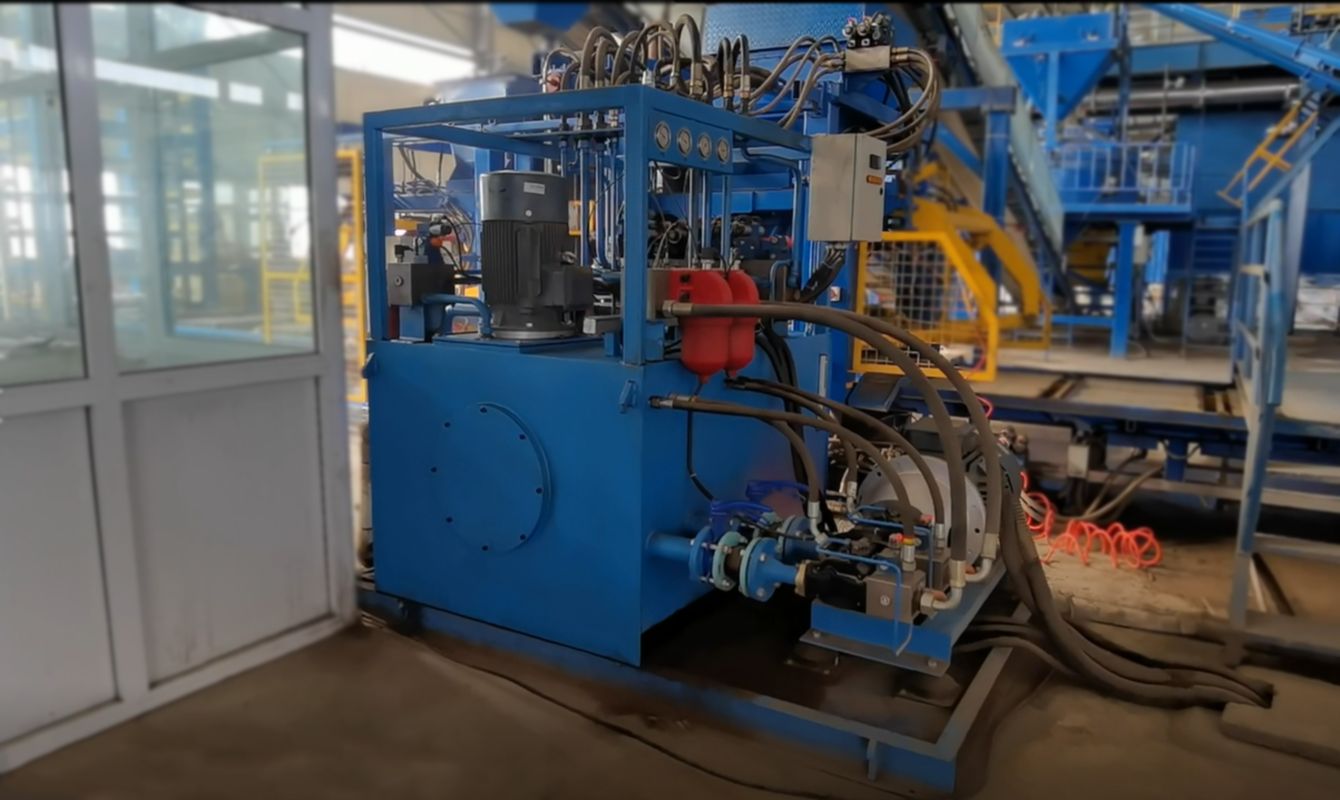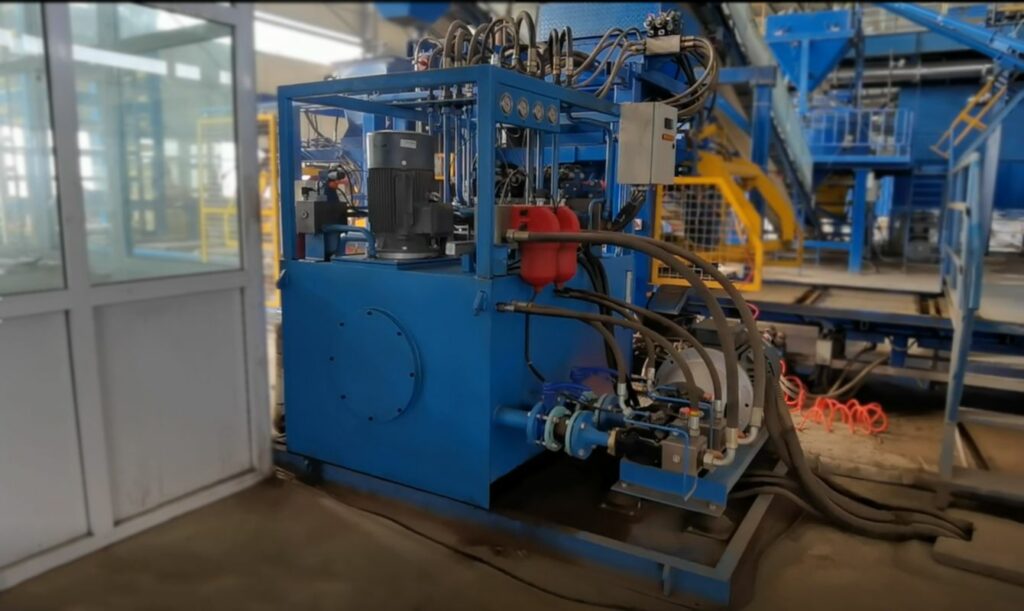 3.Capacity Table
Additional information
| | |
| --- | --- |
| Capacity/per Pallet | 6 hollow blocks 400×200×200mm |
| Pallet size | 900×700mm |
| Work area | 820×630mm |
| Product height | 50-220mm |