| | |
| --- | --- |
| Specification | Tolerance |
| Deflection | ≤±1 |
| Length | ±2 |
| Width | ±2 |
Wooden Pallet Introduction
The raw materials are all made of Russian fine-grained larch, which has been fumigated, drained and dried.
"Double flat grooves" should be opened between the boards and high-strength glue should be added for bonding to increase the stability and durability of the solid wood pallets.
A pull rod with a diameter of 10 mm is also used in the middle of the board, and a stop nut is added to fasten it.
Both sides of the board are clamped with "C-type" iron made of galvanized sheet, and positioned with rivets.
Finally, all pallets are immersed in high temperature oil.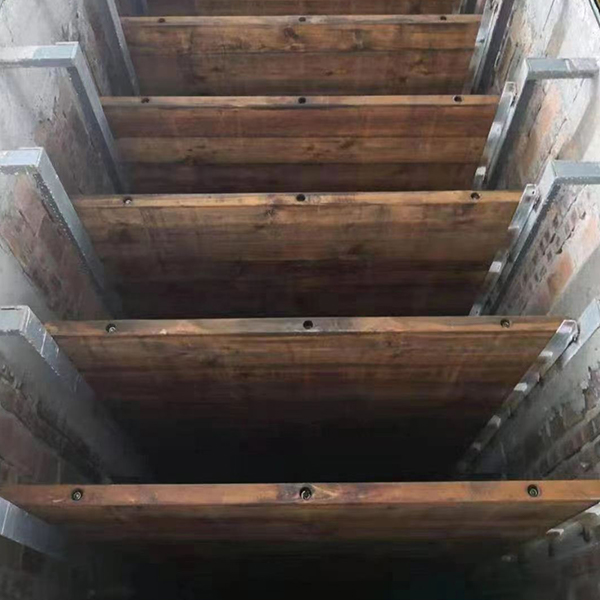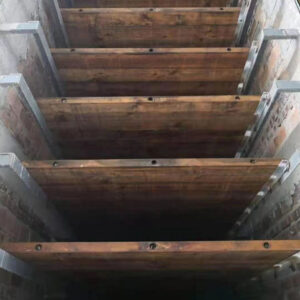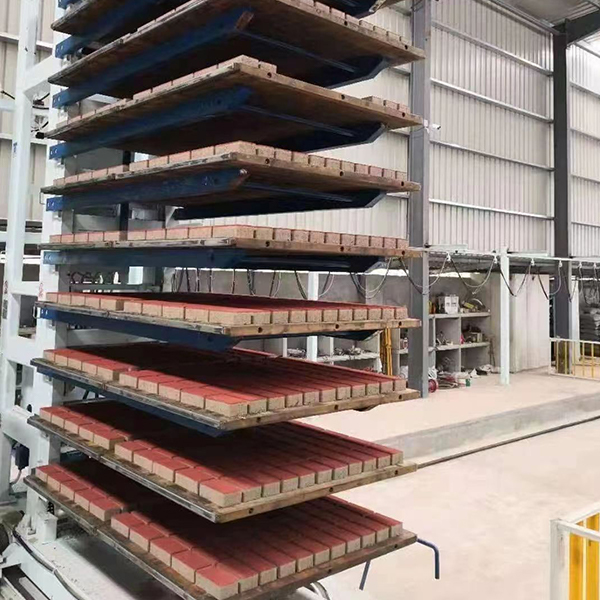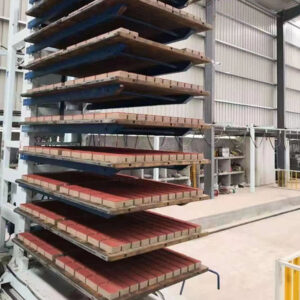 The pallets should be put down non-ventilating shady place where its moisture is between 70%—90%. They are not allowed to put down at dry ventilating place or in the sun.
After the pallets arrive at production site, the standard number of pallet layer is thirty. Meanwhile, there should be smooth level wood under the pallets to ensure neat curing.
For pallets in use, irregularly check degree of tightness of nuts and adjust timely
For pallets which cannot be used in time, every one should be brushed with antiseptic mixing oil which is made up of 85% engine oil and 15% diesel oil to avoid unnecessary damage because of long-term oil volatility.
The cubed pallets should be firmly tied up with plastic.
Generally speaking, the cubed pallets which are not in use ought to be turned once six months.
According to actual situation in production, arrange maintenance for all the pallets once every 3-6 months. The pallets in use must be brushed with oil once 15 days, while the oiling time interval can be extended to 3 months if natural maintenance.
After everyday work is over, all the pallets on the elevator and lowerator should be moved into curing kilns (chambers) for storage. Of course, the gates of curing kilns must be closed. It is better to put down the empty pallets in the curing kilns. Namely, do not leave them outside for a long time.
Make sure that there is no block on the pallets which have not been used for over one week, and fill some steam into the curing kilns to ensure constant moisture and temperature, which can avoid pallet crack owing to instable humidity for a long time.
Technical Specifications: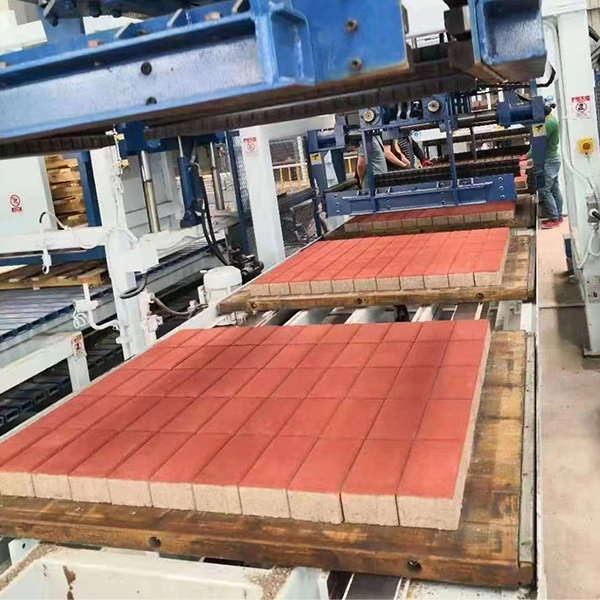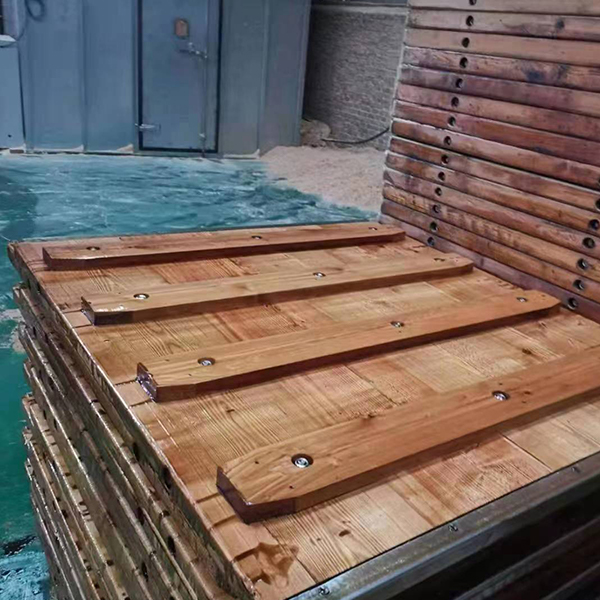 Additional information
| | |
| --- | --- |
| Specification | Tolerance |
| Deflection | ≤±1 |
| Length | ±2 |
| Width | ±2 |