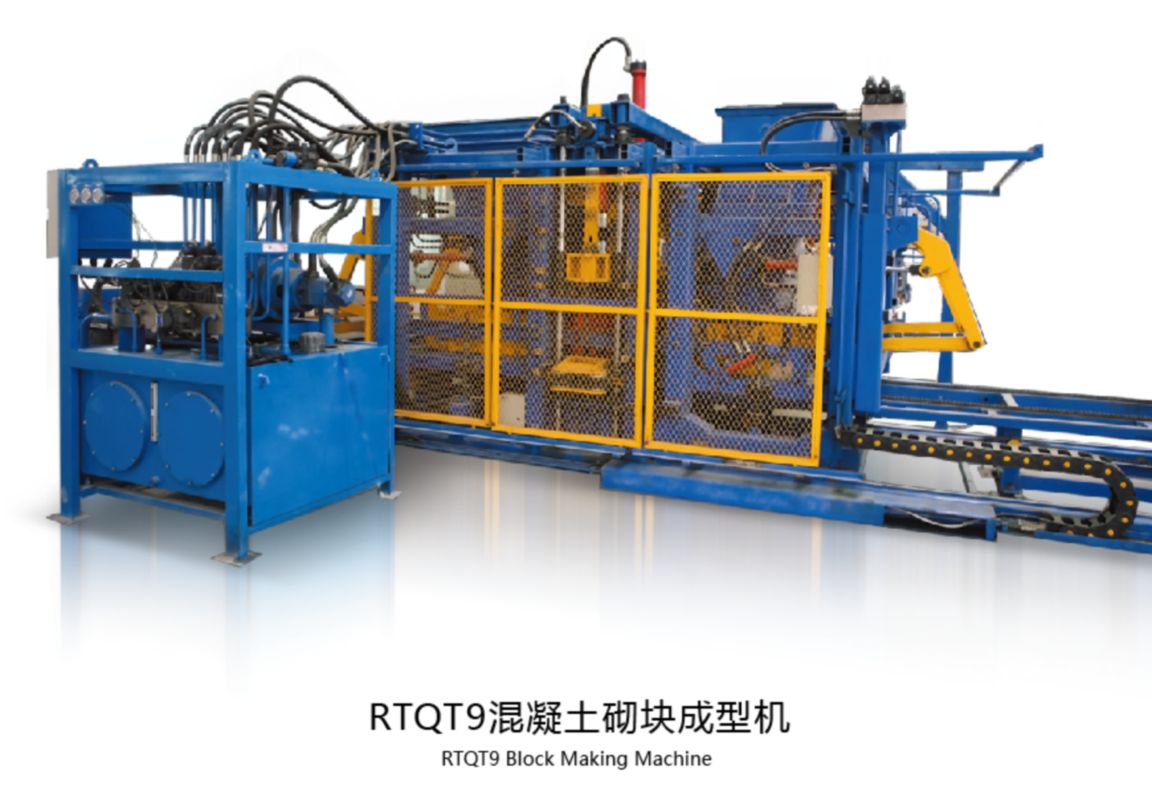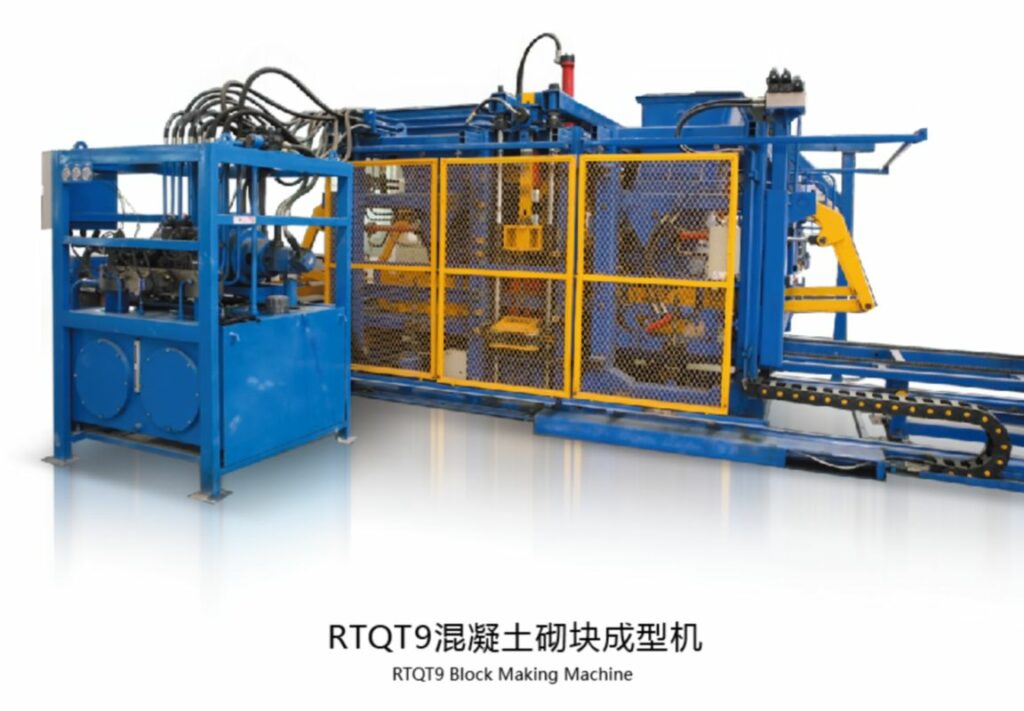 REIT RTQT9-15S Brick & Block Making Machine developed under the framework of RTQT6 mainframe has greatly improved the function, efficiency and reliability under the condition of the same overall size. It has become our biggest highlight in the market.
The block machine can be universally used for the manufacturing of pavers with and without face mix, kerbstones, hollow blocks and similar elements.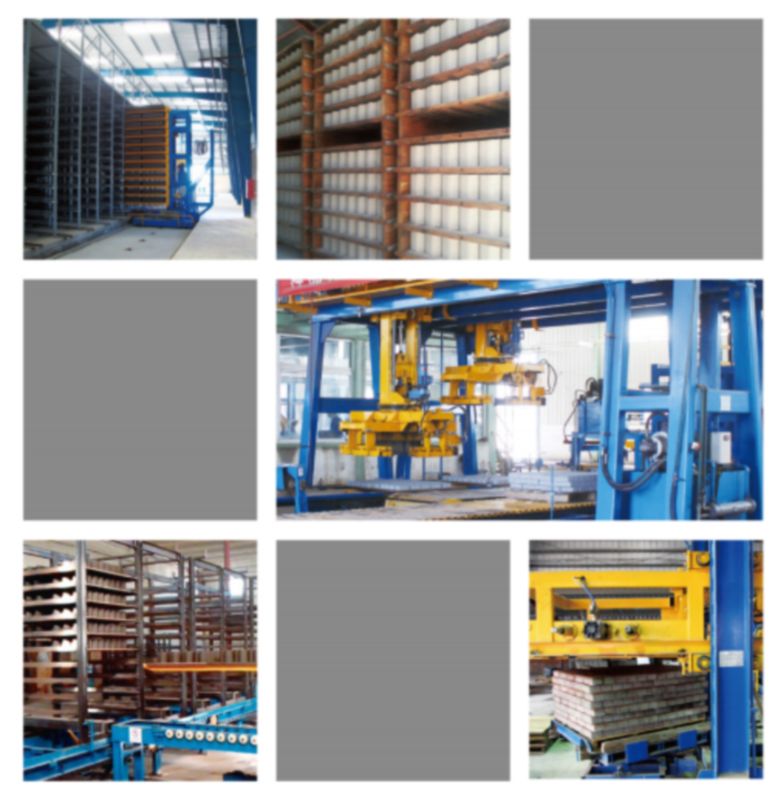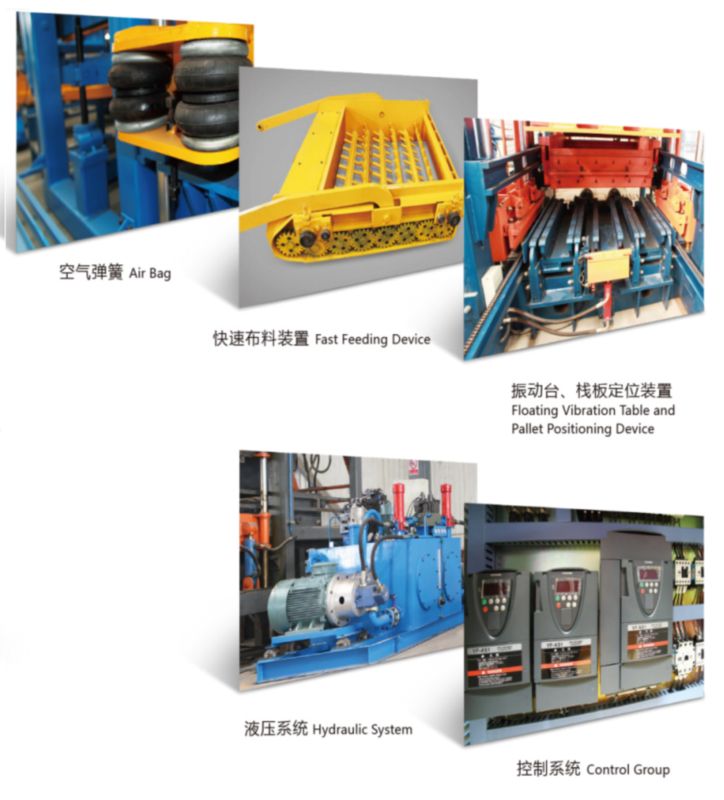 Stationary Block Machine REIT RTQT9-15S
With Germany SIEMENS PLC Control, SIEMENS Frequency Conversion Technology, SEW Reducer, Servo motor and Double High-Dynamic Proportional valves, 360° Multi-shaft Concrete feed System & Heat Treatment on mould/main parts of brick machine, REIT RT6A is one of the most popular concrete brick making machines, with more economic investment cost, very suitable for someone to starting the brick-making business.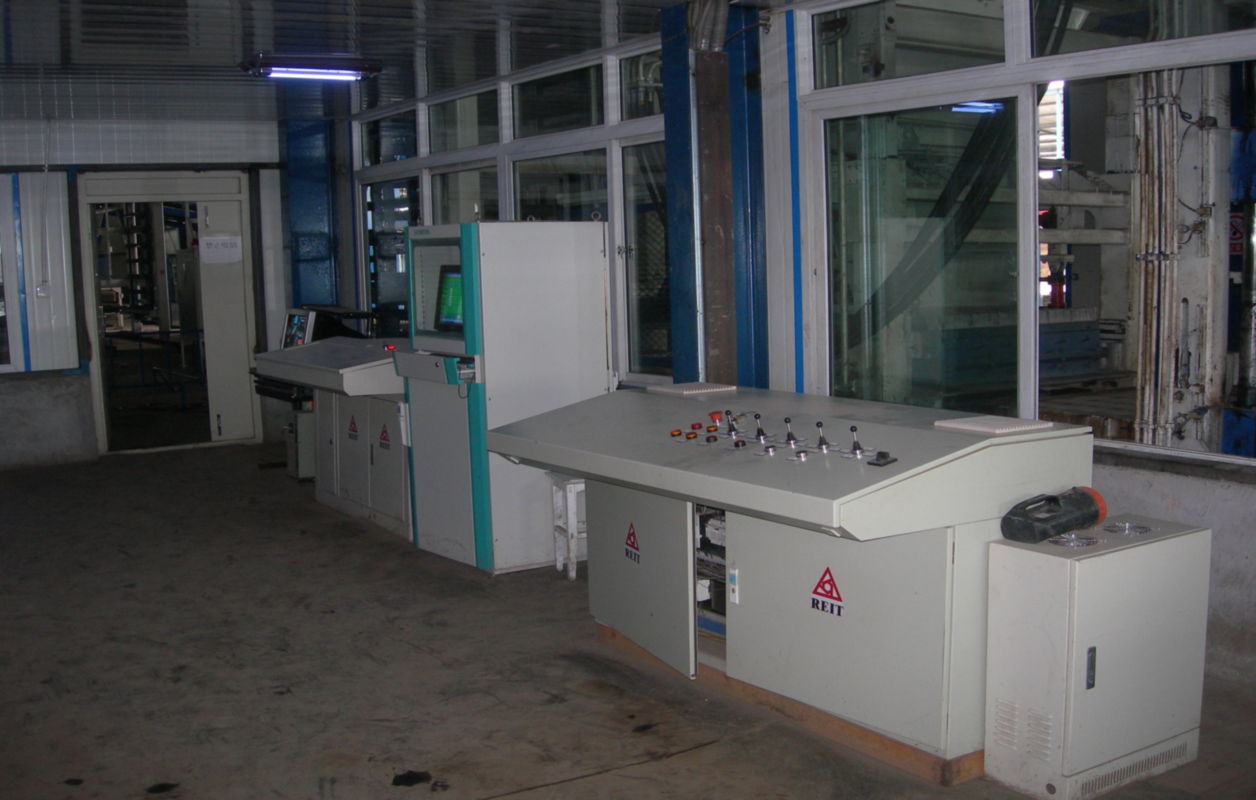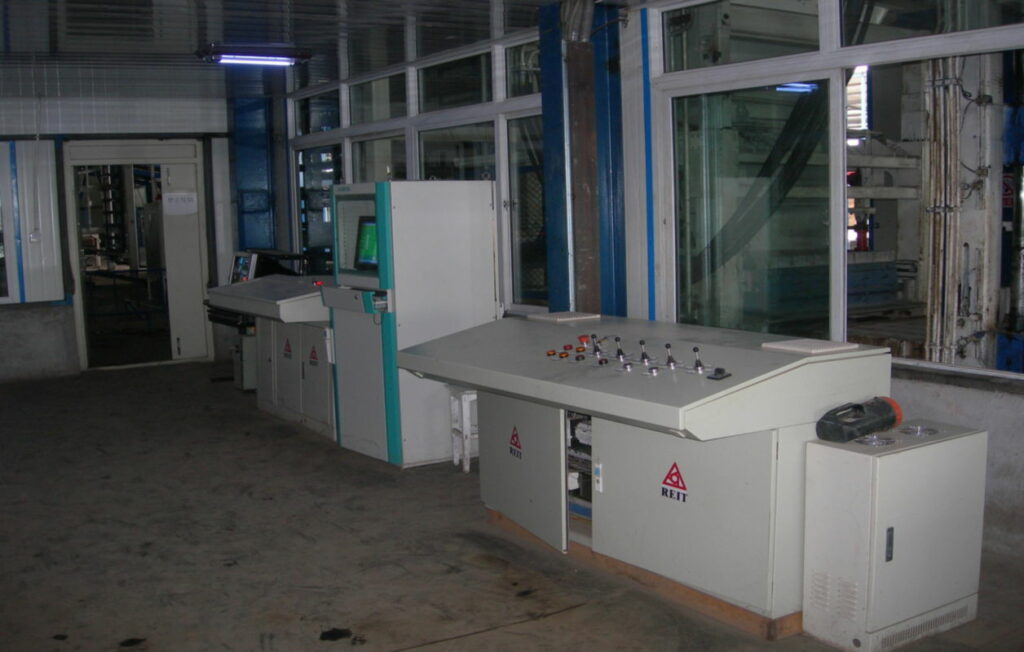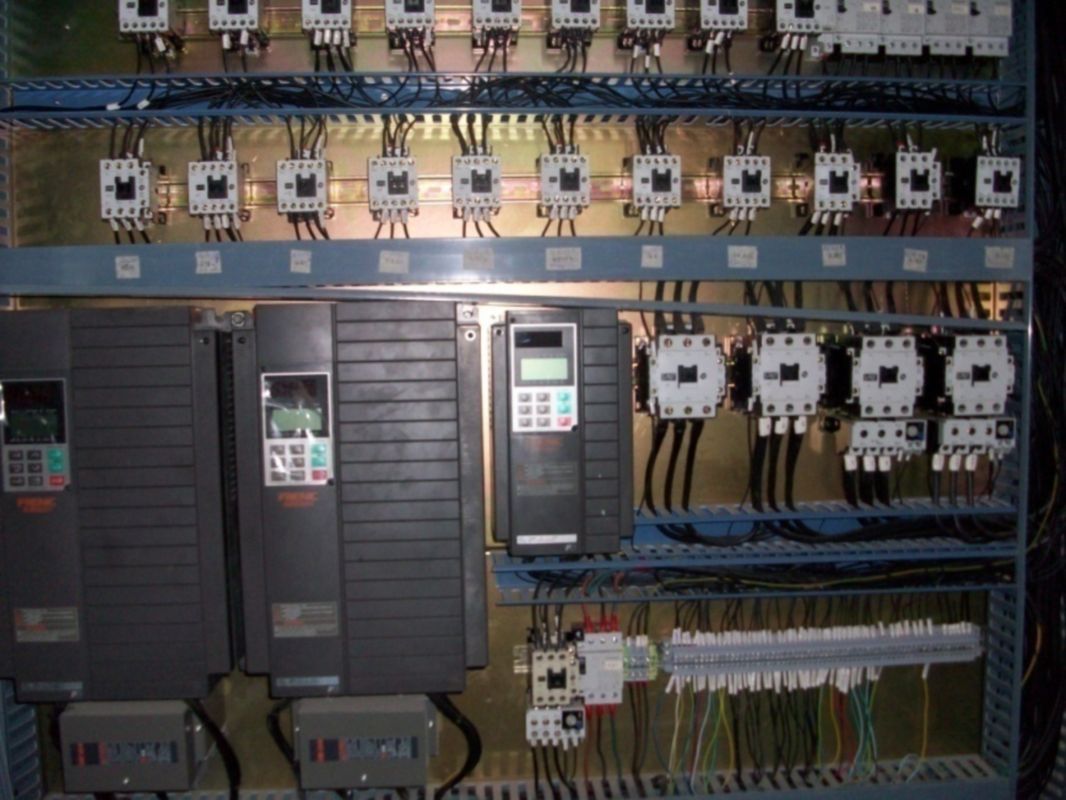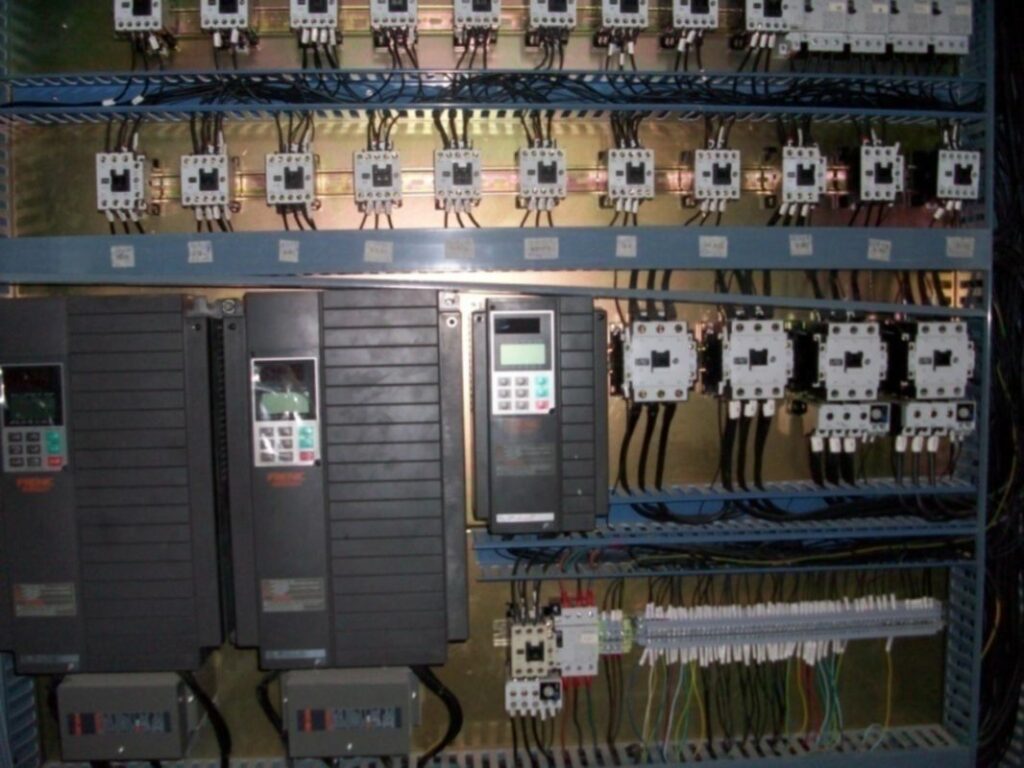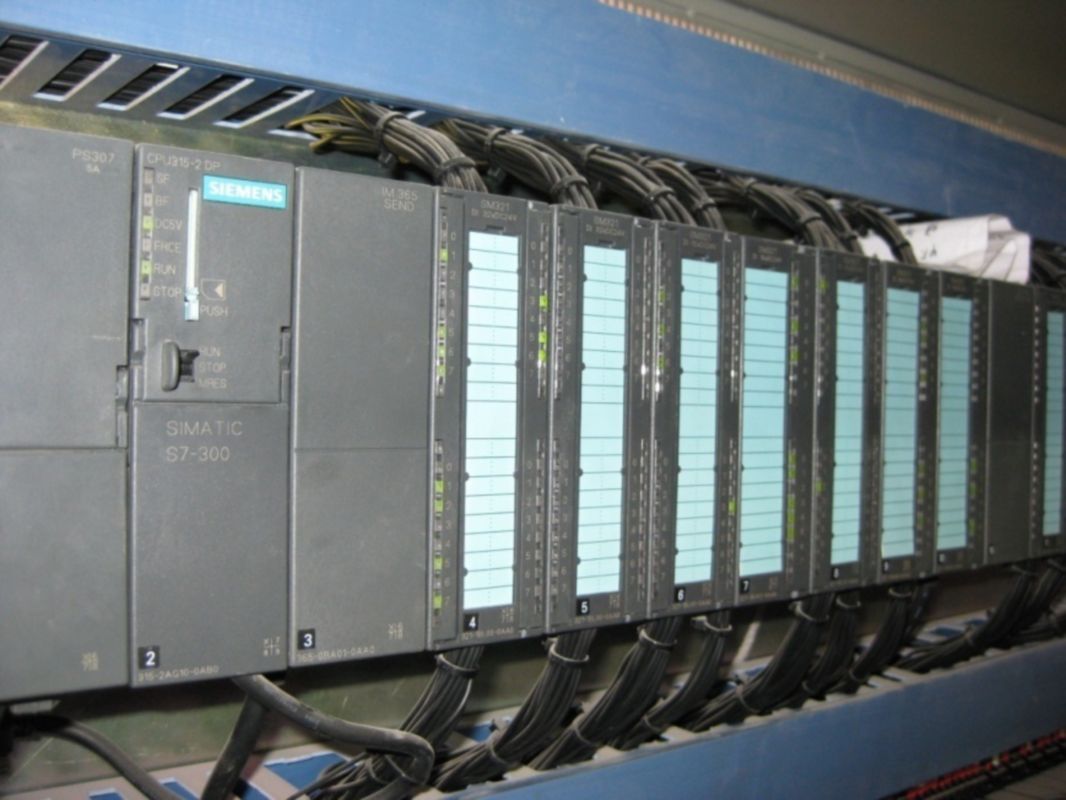 Product Feature:
REIT RTQT9-15S (9 stands for 9pcs of"400x200x200mm" hollow blocks per mould) has the production capacity of 1620pcs~1800pcs of 400x200x200mm concrete blocks each hour, and 182~202 cubic metre per day (8 working hours).
By changing different moulds, it's able to produce different types of concrete hollow blocks, solid bricks, paver, interlock & curbstone.
REIT RTQT9-15S machine body is made of high-strength castings and welding of special materials, with good rigidity, vibration resistance and long service life. Its main machine adopt the rectangular steel of 10mm thickness.
The electrical system adopts German SIEMENS touch screen and programmable logic controller (PLC), including a safety logic control and fault diagnosis system. Hydraulic components use high dynamic proportional valves, which can adjust oil volume and pressure according to different production requirements. The four-bar guide synchronized gear ensures the precise operation of the tamper head and the mould.
Using table vibration and 360° compulsory feeding to shorten forming cycle and reach efficient production.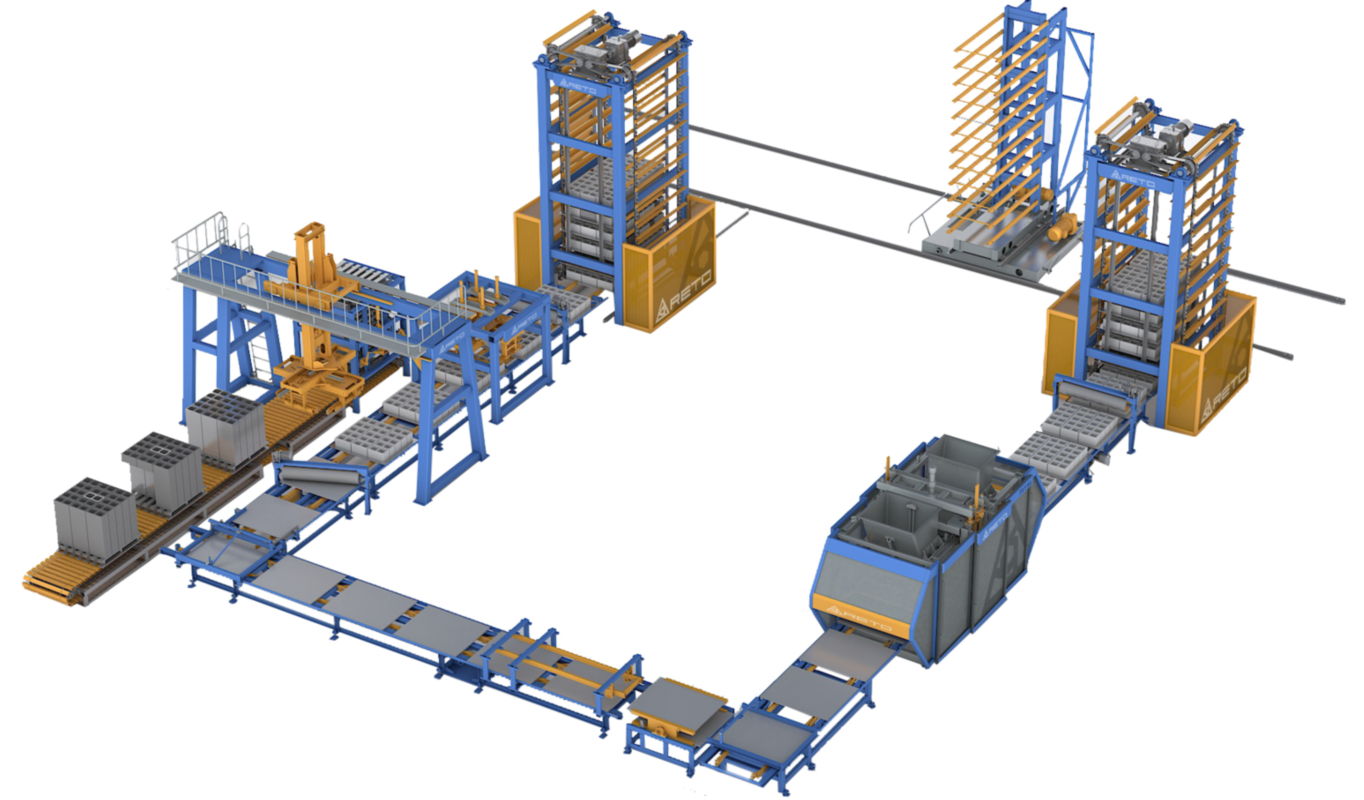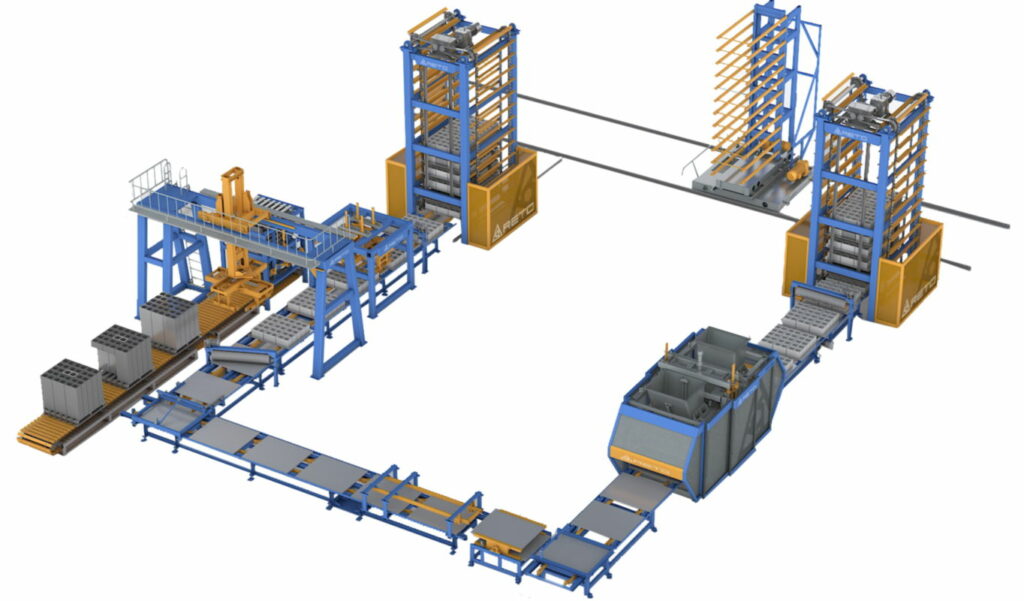 Technical Parameters:
Some of Customer's workshop: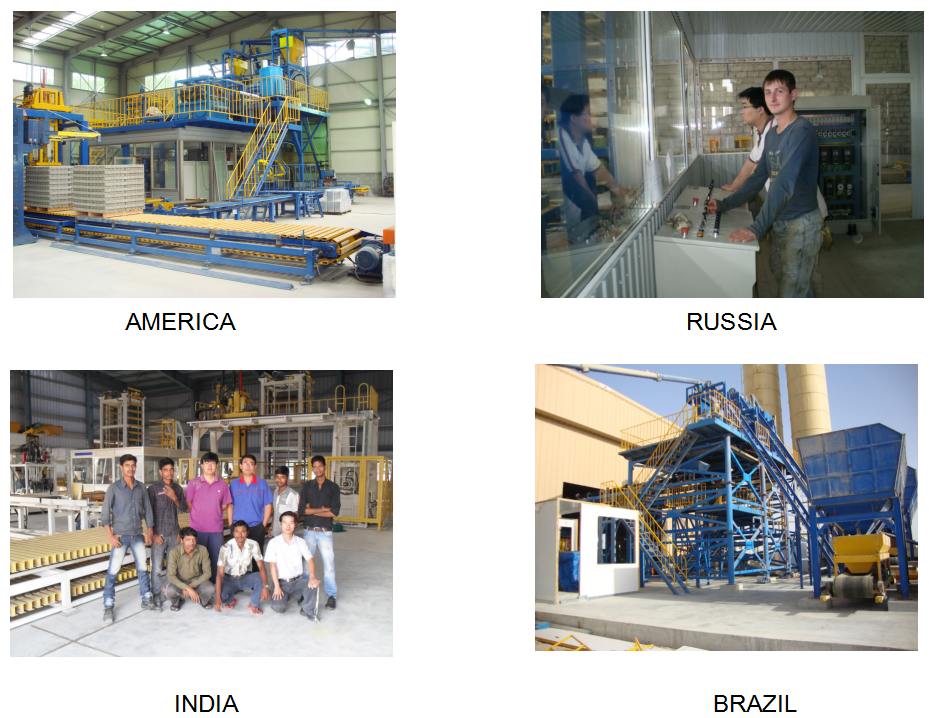 Additional information
| | |
| --- | --- |
| Cycle Time | 15S-25S (depend on the products) |
| Pallet size | 1350×700 mm |
| Machine Weight | app 10 ton |
| Product height | 50~300mm |