We all know that there are many types of bricks making machines, including hydraulic and vibration forming. No matter which brick machine is used, high-quality bricks can be produced. As a professional manufacturer, while improving the quality of bricks, we also need to teach customers how to improve the quality of formed bricks. Now we will introduce to you the method of improving the molding quality of the brick making machine.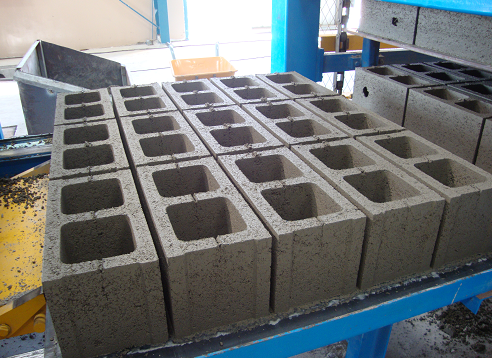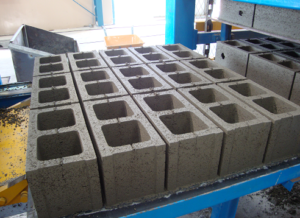 First, select the correct production process and formula
No matter what type of concrete bricks we produce, the production process and formula are more important, which directly affect the strength and quality of the formed blocks, and also directly affect the interests of customers. In the case of no change in raw materials, the production process and formula should keep the same; but once the raw materials need to be replaced, the production process and formula need to be adjusted, which needs to be completed with the assistance of technicians.
Second, Operate the equipment correctly
The operation process of the automatic block/brick making machine need to be mastered by every operator. REIT concrete block brick manufacturing machine is fully automatic control, so there is no need for manual operation in the production process. It only needs to be turned on/off, and manually operated in the event of failure. Correct operation of concrete block brick making machine can Improve the molding quality of bricks.
Third, adopt advanced cubing system (better with Servo system)
After the blocks/bricks are produced, manual palletizing and mechanical cubing can be used. Generally, manual palletizing may cause the bricks to drop corners or crack to affect its quality. But adopting the automatic cubing equipment, not only the efficiency but also the molding quality of the finished bricks are improved.
Fourth, do automatic cement block/brick machine daily maintenance
The normal operation of fly ash brick/block making machine is inseparable from the daily maintenance, especially the maintenance of important components, hydraulic parts and easy broken parts. It can greatly reduce the failure rate of brick machinery, and improve the performance of the equipment, and thus improve the quality of the bricks.
Fifth, strict management system
Strict management system can not only improve the work efficiency, but also improve the performance of brick/block making machines, so as to produce high-quality bricks. It is necessary for operators to master and understand the production process before taking up the job, and all the operators can only take up the job after passing the assessment.
The above are the summarized methods and techniques for you to improve the molding quality of the bricks produced by REIT concrete automatic block making machine. We must not only choose high-quality brick making machines, but also pay more attention to the production process and formula, especially the operation skills and methods of the operators, which are more important and need to be mastered comprehensively.