For companies producing concrete blocks, pavers, and other precast concrete products, having the right concrete block making equipment is essential for efficient, high-volume production. Purchasing a quality concrete block machine allows manufacturers to increase output, reduce labor, and optimize the entire block making process.
In this blog, we'll look at what to consider when investing in concrete block making machine for sale and how updating your equipment can benefit your precast concrete operations.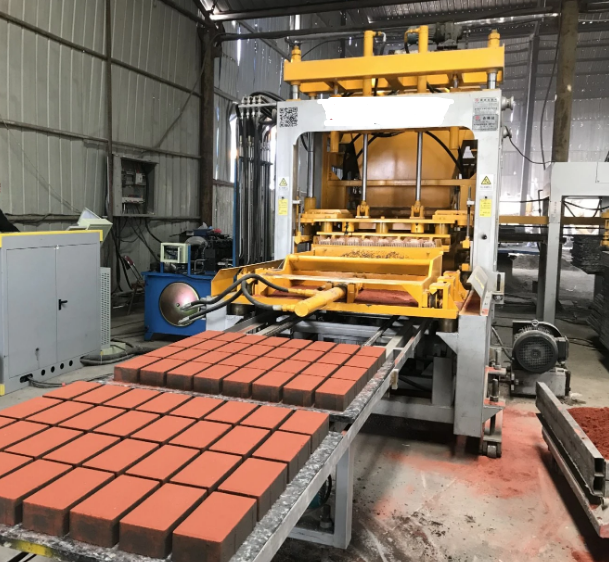 Assessing Your Production Requirements
Before selecting a concrete block machine for sale, begin by assessing your production needs:
What types of concrete products do you manufacture? Blocks, pavers, retaining wall units, etc.
What are your required production volumes per hour/day?
What materials do you use? Cement, aggregates, pigments, etc.
What block sizes and designs do you need to produce?
Do you require any special mold configurations or elements?
What level of automation do you want? Manual, semi-automatic, or fully automatic?
What emission controls and safety features are needed?
Your ideal concrete block machine will meet your production needs both now and as operations grow.
Key Features of Concrete Block Machines
Look for concrete block making machines that offer:
Durability to withstand high-frequency cycles and heavy vibration
Precise block dimensional accuracy and consistency
Quick mold changeover and set up for flexibility
Integrated batching and mixing of raw materials
Automated pallet feeding and offloading of finished blocks
Programmable PLC control systems for easy operation
Minimal maintenance requirements for increased uptime
High safety standards and noise/dust reduction
Capability to produce specialized block designs and textures
Selecting reliable, heavy-duty equipment ensures optimal concrete block production with minimal headaches.
Purchasing Considerations
When comparing concrete block machine options:
Consider overall equipment cost vs production capacity
Opt for modular features to enhance capabilities over time
Choose reputable manufacturers that provide ongoing service and support
Validate machine performance specifications before purchase
Make sure electrical specs and plant utilities meet equipment requirements
Take time to evaluate all aspects of a block making system. An experienced, qualified supplier will help you configure the ideal machine for your needs.
Realizing A Strong Return On Your Investment
From higher hourly output to lower operating costs, updated concrete block making equipment can transform production, allowing you to fulfill customer orders faster. By automating processes, you reduce reliance on labor while enabling high-quality, precision manufacturing.
With the right equipment, you can increase production capacity, expand product offerings into pavers and decorative concrete, and ultimately maximize profitability. Investing in modern equipment now will prepare your business for sustainable growth.