RETO's new joint venture is called Reitmachine.com. This endeavor offers proficient and superior concrete product resolutions at optimum prices to India's burgeoning building, construction, road, and urban sectors. RETO, with 20 years of expertise, is China's initial company listed in America and focuses on manufacturing fully automatic concrete block machine. We can provide you with machinery such as fully automatic block machines, paving concrete block machine, and concrete concrete block machine. It is capable of designing and producing Concrete Products plants that meet the highest quality standards, featuring innovative German Engineering, high durability, and competitive prices.
For the past 20 decades, RETO's primary focus has been on researching and developing non-pallet block production technology, and their perseverance has paid off as they have now become the global leader in non-pallet block and paver machine manufacturing industries. RETO has been providing non-pallet block and paver machine manufacturing machines to customers worldwide for the past six decades. RETO Quality and safety feature is widely acknowledged for ensuring uninterrupted processes with low maintenance requirements.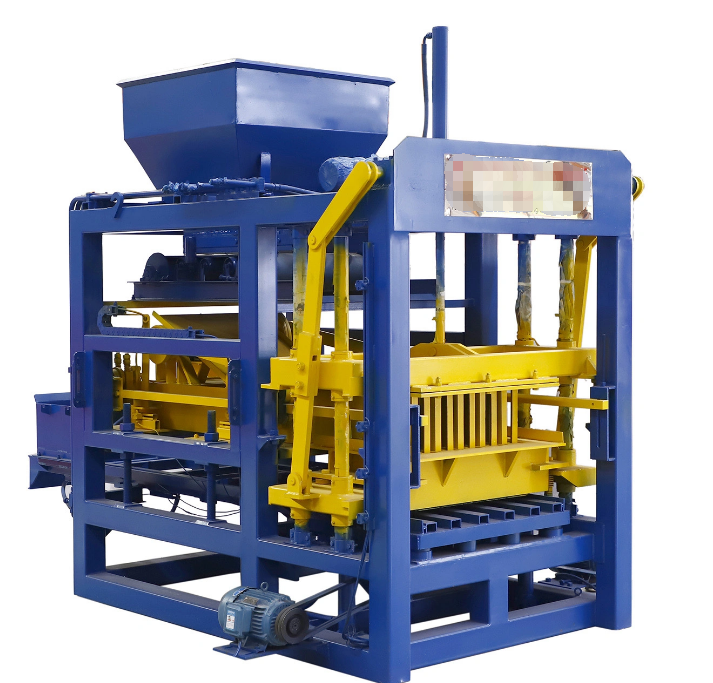 RETO'S CLASSIC CREATIONS INCLUDE SOME OF THE FOLLOWING:
There are many machines made and export to India by Reit-machine. Here, we provide a description of the features of different kinds of Automatic concrete block machine.
RTQT6-15 is an Automatic building block machine
The machine's adaptability allows it to produce various types and sizes of blocks, pavers, kerbstones, flyash bricks, grass bricks, etc. by simply modifying its moulds.
The auto-locking function enables prevention of mechanical accidents that might result from operational mistakes.
The vibrating efficiency is enhanced due to the integrated structure of vibrating and moulding platforms.
Cost-effective and an ideal choice for startups.
The production requires less energy and manpower, making it an energy-efficient process.
REIT RT15A Automatic building block machine
The machine has many uses. With a variety of sizes and textures, it is capable of manufacturing a broad selection of products such as Blocks, Pavers, Kerbstones, Flyash bricks, and Grass Bricks.
The production efficiency is guaranteed with no or minimal defects by the PLC control system in place.
The material used is super strong steel and it incorporates special welding technology, while also containing an airbag cylinder. The device has a strong resistance to vibrations.
Advanced technology was used to make it. The process of operation is quick and uncomplicated. It is both economical and easy to use.

RETO manufactured the machine designed in Germany
Automatic Concrete building block machine named RTQT12
The machine's stability and reliability are ensured by the use of Germany Siemens PLC control system, while Siemens Touch screen makes operation easy.
The high stability and energy saving are achieved through the adjustment of oil speed and pressure by a high-efficient hydraulic system.
The technology of frequency conversion enables adjustment of the frequency convertor, safeguards the product against transformation, and sustains the motor over a long period.
Automatic concrete building block machine RTQT9
This machine with multiple systems includes a vibration system, a fully-automatic control system, an electronic system, and a hydraulic system. It has the ability to generate blocks of various types.
The vibration system enhances the efficiency of vibration and guarantees the superior quality of concrete products.
Easy operation and low risk of failure are ensured by the fully-automatic control.
China's AAC Blocks Making Machine
RETO's AAC building block machine caters to the requirements of the concrete industry. The possibility of manufacturing lightweight ACC blocks is enabled by German technology.
AAC block is an ideal concrete with exceptional thermal insulation, particularly suitable for high-rise buildings in urban areas.
AAC is workable in all aspects as it can be cut, sawn, and drilled. It is friendly to the environment.
Service From REiT Machine
As Leading block making machine manufacturer, not only we supply quality euqipment for producing concrete blocks. We also provide you lower cost for concrete block machine price. Well, for more products information, you may contact with us.