A block machine factory produces automated equipment for the production of bricks, concrete blocks, pavers and other masonry products. These machines aim to streamline and mechanized the production process which was traditionally very labor intensive. Several types of machines are available for brick making and concrete block making.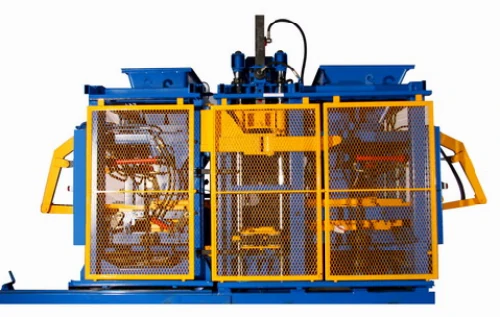 China Brick Making Machine, What It Is?
China Brick making machine or brick kilns are used to produce clay bricks or ceramic bricks. These brick making machines mix clay raw materials, mold the clay into bricks and then bake them in a furnace at high temperatures to finish the brick making process. Fully automatic brick making machines can produce bricks at a rapid rate with consistent quality and specifications.
Detail About Concrete Block Machine
Concrete block machine or concrete masonry machines manufacture Concrete Masonry Units (CMUs) with different sizes, shapes and configurations. These machines accept concrete and additives to produce light-weight or heavy-weight CMUs depending on the required density and strength. Automatic concrete block machines provide an efficient and low-cost solution for concrete block production.
Leading Manufacturers May Provide Types Of Construction Equipment
Some manufacturers also offer combined concrete block machine and brick making machine factories which provide turnkey solutions for brickyards and block making plants. These factories include Feed Hoppers, Mixers, Molding Machines, Pallet Cranes, Kiln Systems and more under one roof.
In summary, a block machine factory producing innovative brick making machines, concrete block machines and combined block. Then making equipment aims to simplify the production of bricks and concrete blocks with solutions that decrease labor costs while improving productivity, quality and safety. Automated block making technology offers sustainable benefits for manufacturers in the masonry industry.