1. How much does your Block Machine cost?
Concrete block making machine can be divided into fully automatic, automatic and semi-automatic. According to the degree of automation and daily output, the price of block machine is also in difference level. Contact us for your proper price according to your real blocks requirements. We will provide various options within your budget.
Generally, it is quite expensive to produce concrete blocks from concrete through this equipment but it is cost effective to produce large number of blocks.
Fully Automated Block Machine price is from US $550,000 to nearly US$1,500,000; US $150,000 to US $450,000 is for the automatic Block Machine; and the semi-Automated Block Machine only needs US $15,000 – US $60,000.


2. Can your machines make other products in addition to concrete blocks and paving stones?
Sure. Our block machine can make a variety of concrete blocks through a simple mold changing. Several brick machinery models are best for you to produce certain blocks than others, and make you more profitable.
Our brick machine can make a variety of concrete blocks. I've listed below a few of hundreds of bricks that have been produced by our concrete block making machinery.
#Concrete Hollow Core Building Blocks #Solid Building Blocks
#Interlocking street pavers #Concrete Erosion Control blocks
#Solid and cored bricks #Insolated building blocks
#Mortarless building blocks #Retaining Wall blocks
#Architectural Cast Stone Products
#Thin set pavers ¾" (19mm) thickness Mining support Blocks
#Roof shingles #Rubber pavers #Soffit Cored Blocks
#Manhole Blocks #Kerb stones #Fencing blocks
#Rebar Spacer units #Drainage blocks #Landscape units
#Water meter boxes #Cribbing #Roof Ballast slabs
#Screen Block #Parking Bumpers #Splash Blocks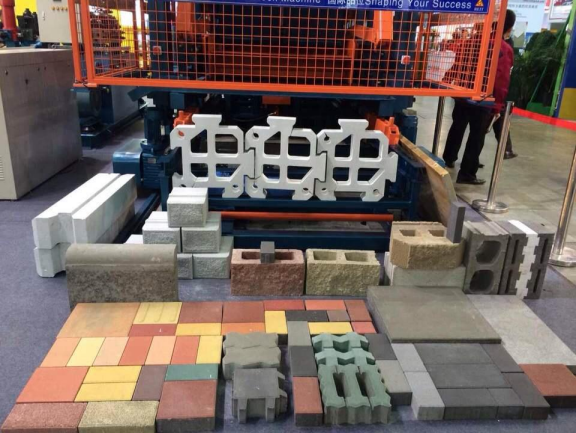 3. Do you sell equipment internationally?
Absolutely. Our block machines have been shipped all around the world. Our block machine customers are in USA, Canada, Russia, Korea, Malaysia, India, Middle East, North Africa, Iran, and China, too. We've shipped our concrete
machinery equipment over 100 cites and countries, and customers give good quality feedback.


4. How do I request a quotation for block plants and China concrete block machinery?
Normally, the right sequence of events is two ways.
1.Please note if you want a price for a new plant , don't ask us to quote all the levels of plants or block machines manufactured by us. That seems like walking up to a car seller and saying "give me every price of all cars for sale." If you don't know the levels of block equipment or confused about what you need, try to simply explain your project to us in detail. Let me know what concrete products you want to make, and how many do you want to make or how many can concrete blocks be sold per day? Why do you need to do this project? It is also helpful for us to know which month you need to be in operation and how much you are willing to invest for a concrete products manufacturing operation.
2.The more information you told us about your project, the better price we can offer you. If we don't get enough information, we will contact you by email or phone within approximately 72 hours with any further questions. After gathering more additional details, we will make sure you get the most appropriate concrete brick equipment package offer to match your requirements.
3.You can pick up the phone simply and give us call at from our web. We can discuss your project online and our professional people will also answer your questions.
#REITblockmachine #blockmachine #blockmakingmachine #AACblockmachine #pavermachine
————————————————————————–
☛ Learn More
REIT block machine Website ➤ https://www.reitmachine.com/
Facebook ➤ https://www.facebook.com/reitmachine
LinkedIn ➤ https://www.linkedin.com/company/reitmachine/
YouTube ➤ https://www.youtube.com/channel/UCyfFUb0rXtHWz9wdjvm0t4A
————————————————————————–
☛ Enquiry Service:
Email : [email protected]
WhatsApp: 008613811437192
5. Are you willing to sign a confidentiality agreement?
Yes, we always worked with clients on R&D of machinery and concrete block products that require the most secrecy and confidentiality. We always recommend our clients to sign a CA with their suppliers, if they will introduce the new blocks or brick machines in great value, especially this item or process could be loss his finance if someone else were to gain access to it.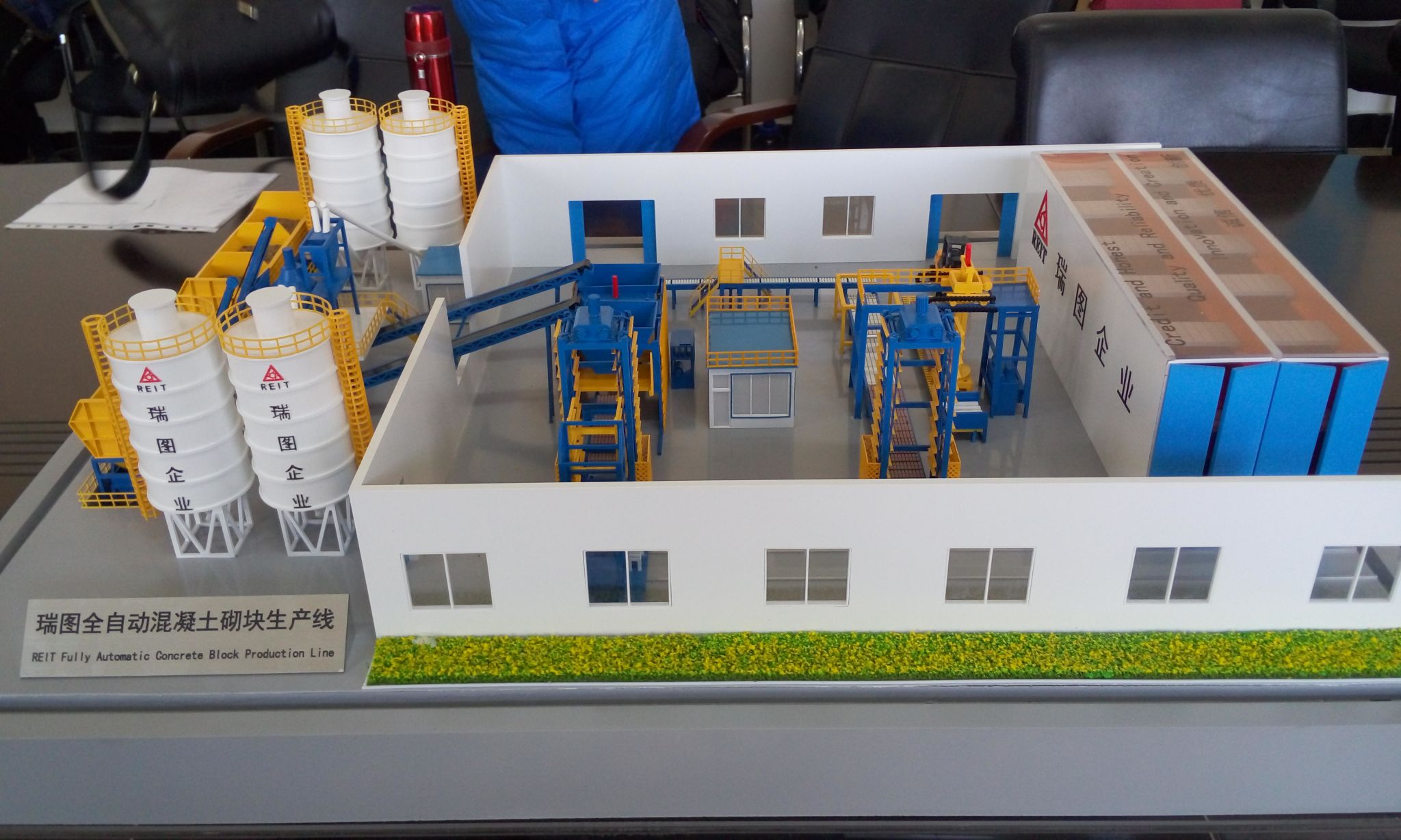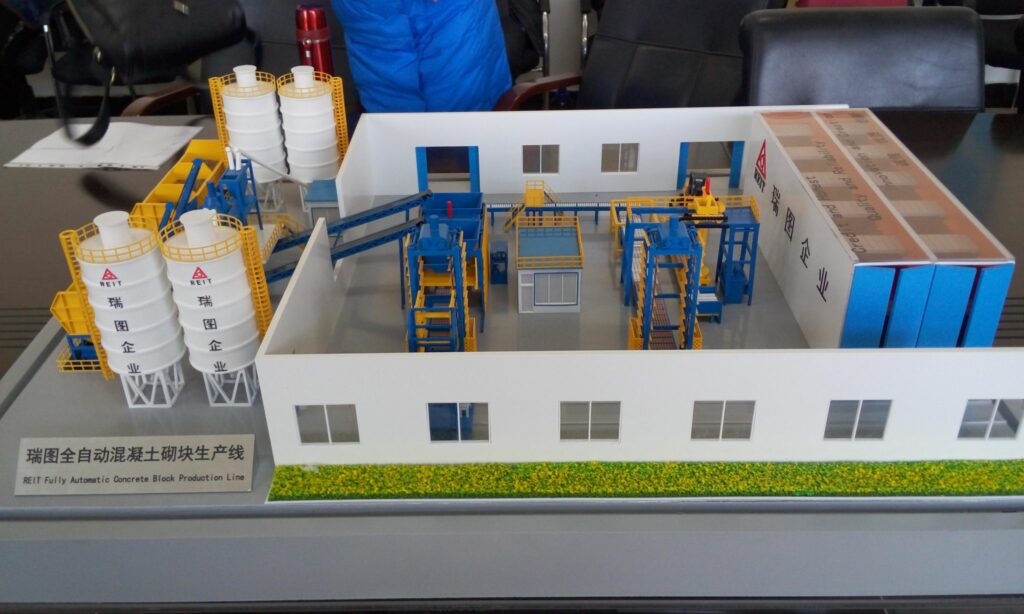 6. Where can I go see a machine or complete plant in operation?
Because of confidentiality and respect for our clients, we can't specifically talk about who, what and where they are located. However, we can ask for their permission for you to visit their block machine once you tell us what concrete bricks you want to produce. It is always good for you to visit a plant operation which is using similar equipment and products that you might be producing.
In most time, it is not a problem to visit a concrete block plant.